A medical marijuana bill advances in Kentucky, congressional negotiators have slashed harm reduction funding in the final appropriations bill of the year, and more.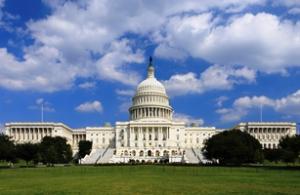 Marijuana Policy
Delaware Marijuana Legalization Bill Dies. House Bill 305, which would have legalized recreational marijuana in the state, is dead, coming up two votes short in a key vote Thursday. Those two votes belonged to Republican representatives who had previously said they would vote for the bill, but one did not vote, saying he had an unspecified conflict of interest, and the second voted "no" after submitting four amendments, three of which were rejected, and claiming his failed "prove that [Democrats] do not care about bipartisanship." Also, bill sponsor Rep. Ed Osieski (D) failed to switch his vote from "yes" to "no" before the vote ended, which would have allowed him to bring the bill back to the floor later in the legislative session.
Medical Marijuana
Kentucky Medical Marijuana Bill Advances. The House Judiciary Committee on Thursday voted 15-1 to approve a medical marijuana bill, House Bill 136, clearing the way for a House floor vote, which could come as soon as next week. A similar bill passed the House in 2020, but did not get taken up by a Senate committee because of lack of support and the beginning of the coronavirus pandemic. In a bid to win broader support, bill sponsor Rep. Jason Nemes (R) narrowed the bill this year by including provisions that ban smoking marijuana or growing it oneself, but Senate leadership still has "concerns."
Drug Treatment
Biden Administration Approves "Contingency Management" Drug Treatment. The Department of Health and Human Services has cleared the way for "contingency management" drug treatment, a somewhat controversial program that pays people with drug problems for not using drugs. The notion is supported by decades of research that shows giving people repeated small amounts of money for meeting recovery goals has a large impact on helping people remain sober. But the use of the program was limited by fears it would violate a federal law that forbids kickbacks to patients until the HHS inspector general's office issued an advisory legal opinion last week giving the okay. "Although the arrangement would generate prohibited remuneration under the federal anti-kickback statute if the requisite intent were present, the OIG [Office of Inspector General] will not impose administrative sanctions on requestor in connection with the arrangement," the opinion said.
Harm Reduction
Congress Proposes Cuts in Harm Reduction Funding in Final Spending Package. The final appropriations package released Wednesday dramatically shrinks the amount of funding lawmakers will send to the Centers for Disease Control and Prevention (CDC) to fight HIV/AIDS and drug overdoses. The House last July approved $69.5 million for the CDC's Infectious Diseases and Opioid Epidemic Program, which provides grants to private harm reduction programs. Then, last September, Senate Democrats released their version of the bill, cutting the funding down to $30 million. But now, House and Senate negotiators have agreed on a compromise that is even lower yet, $18 million. That's more than the $13 million allocated in the last year of the Trump administration, but only about one-quarter of what the House originally approved.