Language protecting banks doing business with state-legal marijuana firms has been removed from a defense spending bill, Canada's Alberta province is looking into establishing a safe drug supply, and more.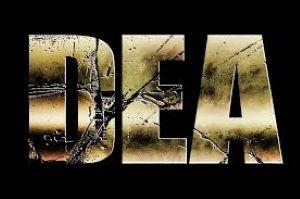 Marijuana Policy
Marijuana Banking Language Now Not Included in Defense Bill. The House included language to protect financial institutions that deal with state-legal marijuana businesses in its version of the National Defense Authorization Act (NDAA), which it passed in September, but now, after negotiations between the House and Senate, that provision has been stripped out. There is still, however, a chance it good be added back in before final votes in both chambers are taken. The House Rules Committee is meeting Tuesday, and Safe Banking Act sponsor Rep. Ed Perlmutter (D-CO), who is a member of the committee, said he will file an amendment to restore banking language to the bill.
Drug Policy
DEA, NIDA Back White House Black to Ease Research Barriers on Marijuana, Psychedelics, and Other Schedule I Drugs. The Office of National Drug Control Policy (ONDCP -- the drug czar's office) has proposed a plan to ease barriers to research for Schedule I drugs, and now both the DEA and the National Institute on Drug Abuse (NIDA) have said they are on board with the plan. In written testimony before a House Energy and Commerce subcommittee last Thursday, DEA said that "expanding access to Schedule I research is a critical part of DEA's mission to protect public safety and health. DEA supports the administration's legislative proposal's expansion of access to Schedule I research. DEA looks forward to continuing to work with the research community and our interagency partners to facilitate Schedule I research." NIDA Director Nora Volkow echoed the DEA support, saying existing procedures are "time consuming" and "cumbersome."
International
Canada's Alberta to Study Safe Drug Supply. The prairie province's United Conservative government has proposed that a committee of Members of the Legislative Assembly (MLAs) look into the pluses and minuses of offering pharmaceutical versions of opioids and other addictive substances to people dependent on them. "I want to look at objective evidence so both for and against," said Mike Ellis, associate minister of mental health and addictions. "I want evidence to be presented at this committee, and I look forward to seeing their findings." The committee will be required to submit a report with recommendations by the end of April. Both the province of British Columbia and the city of Toronto are already moving forward with efforts to win a federal exemption to allow for the distribution of controlled substances in a bid to reduce drug overdoses from an unsecured supply.
Colombia Party Scene Has Pill Testing. A group that originated seven years ago with university students demanding pill and powder testing at parties is now actually doing drug purity testing at clubs and festivals -- without government support but also without government interference. The group, Echele Cabeza, is now doing about 250 tests a month. The costs are covered by event organizers, with additional funding from an NGO that helps drug users. New Zealand recently became the first country in the world to formally legalize pill testing.
Mexico Supreme Court Throws Out Law Making Growing Low THC Marijuana Illegal. Even as the Mexican congress stumbles toward Supreme Court-mandated marijuana legalization, the Supreme Court has now thrown out a law that made growing low-THC marijuana illegal. The law barred the cultivation of marijuana with less than 1 percent THC, but the court held that law unconstitutional. The national health agency, COFEPRIS, had interpreted the law to bar all marijuana cultivation except for medical and scientific purposes, but now companies will be able to cultivate the crop to produced low-THC CBD products such as tinctures, oils, and beverages.