The House approves a bill easing barriers to medical marijuana research, meet the three Democrats who voted against marijuana legalization in the House last week, and more.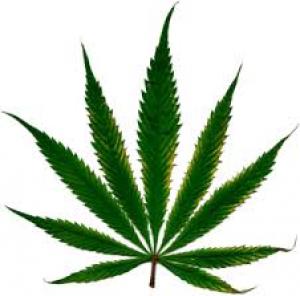 Marijuana Policy
Meet the Members Who Broke with Their Parties on the MORE Act Vote. Last Friday's vote on the marijuana legalizing MORE Act (HR 3617), which passed by a margin of 220 to 204, was largely along party lines, with almost all Democrats supporting it and almost all Republicans opposing it. Only two Democrats voted against legalizing marijuana: Reps. Henry Cueller of Texas and Chris Pappas of New Hampshire. Likewise, only three Republicans voted for it: Reps. Matt Gaetz and Brian Mast of Florida and Rep. Tom McClintock of California.
Delaware Marijuana Legalization Effort Revives. After seeing a comprehensive marijuana legalization, regulation, and taxation bill defeated earlier this year, bill sponsor Rep. Ed Osienski (D-Newark) is back with a two-bill plan to free the weed. House Bill 371 would simply legalize the possession of up to an ounce of marijuana and needs only a majority vote to pass. It already has 21 cosponsors, a majority in the House. House Bill 372 would tax and regulate marijuana like alcohol and needs three-fifths to pass. "I hope to hold on to the 21 co-sponsors of the legislation and pass that, and then it will put that extra pressure on some colleagues to say, 'ok it's legalized, to do this right we should create an industry that will provide this now,'" said Osienski. He added that even if HB 372 fails, passing HB 371 would still protect state residents from arrest.
Oklahoma Supreme Court OKs Wording of Marijuana Legalization Initiative. The state Supreme Court has found that that language in marijuana legalizing State Question 820 is "constitutionally sufficient," clearing the way for backers to proceed with their campaign. State Question 820 was challenged in court by proponents of competing initiatives State Question 818 and State Question 819, who argued that State Question 820 violated the state's one-subject rule and was imprecise in its language. But the court disagreed. The latter two initiatives would replace the existing medical marijuana regulator with a new regulatory agency and legalize and regulate marijuana, respectively.
Medical Marijuana
House Approves Bill to Ease Barriers to Medical Marijuana Research. The House passed the Medical Marijuana Research Act (HR 5657) on a vote of 343-75 Monday. All the no votes came from Republicans. The bill would streamline the process for scientists seeking to conduct medical marijuana research and mandate that the Department of Health and Human Services ensure there is an adequate supply of marijuana available for research use. Given that 37 states already allow medical marijuana use, it is in consumers' interest to further study the drug. "These actions highlight the need for increased research about safety and efficacy of the marijuana products being consumed by millions of Americans," said House Energy and Commerce Committee Chairman Frank Pallone (D-NJ).
Alabama Bill Would Require Negative Pregnancy Test to Buy Medical Marijuana. A bill that would require women between the ages of 25 and 50 to produce a negative result from a pregnancy test from a doctor or medical lab before being allowed to purchase medical marijuana is moving in the state Senate. The bill would also ban mothers who are breastfeeding from purchasing medical marijuana, although it is difficult to see how that could be enforced. Senate Bill 324 passed out of the Senate Children, Youth and Human Services Committee on a 7-2 vote last week and awaits a Senate floor vote. But National Advocates for Pregnant Women (NAPW) called the bill "blatantly unconstitutional and unprecedented," laying the groundwork for a legal challenge if the bill were to become law. "We are very concerned that this is an invasion of the privacy of Alabama women and their right to equal protection under the law," said NAPW attorney Emma Roth.