Despite past comments that he was "very open" to allowing safe injection sites to operate in the state, California Gov. Gavin Newsom (D) on Monday vetoed a bill that would do just that, Senate Bill 57. He cited "concerns" about its implementation.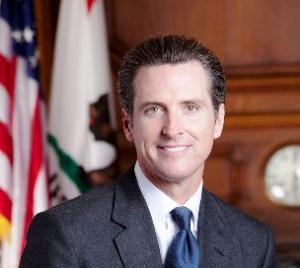 Sponsored by Sen. Scott Wiener (D-San Francisco), the bill would have allowed for safe injection pilot programs in Los Angeles, Los Angeles County, Oakland, and San Francisco. In each of those jurisdictions, city councils or boards of supervisors had requested inclusion in the bill and were prepared to begin to implement the proven harm reduction intervention.
California embracing safe injection sites would have been a tremendous advance for harm reduction in the United States, where the first safe injection sites opened just months ago in New York City, and Rhode Island is the only other state to have okayed them. Such facilities have been operating for decades in Europe, Canada, and Australia and have a proven safety track record. At the 170 safe injection sites that have operated around the world, not a single overdose death has been reported. In New York City, in the first three months of operation, staff at these sites were able to halt over 150 overdoses.
The bill was supported by a broad coalition of organizations including the Drug Policy Alliance, San Francisco AIDS Foundation, California Society of Addiction Medicine, National Harm Reduction Coalition, Healthright 360, Tarzana Treatment Center, and the California Association of Alcohol & Drug Program Executives.
Support for the bill was also heightened by significant increases in drug use and overdoses since the beginning of the coronavirus pandemic. San Francisco saw a record number of overdose deaths in 2020, with 711 deaths in total. In 2021, 640 people died of overdoses, and the city is on track to exceed that number this year. Statewide, approximately 10,000 people died of drug overdoses from April 2020 to April 2021.
In his veto message, Gov. Newsom maintained that he has "long supported the cutting edge of harm reduction strategies," but was "acutely concerned about the operations of safe injection sites without strong, engaged local leadership and well-documented, vetted, and thoughtful operational and sustainability plans."
He also left open the possibility that he could support similar legislation in the future, saying "We should strive to ensure our innovative efforts are well planned, even when they start as pilots, to help mitigate the potential for unintended impacts. Therefore, I am instructing the Secretary of Health and Human Services to convene city and county officials to discuss minimum standards and best practices for safe and sustainable overdose prevention programs. I remain open to this discussion when those local officials come back to the legislature with recommendations for a truly limited pilot program -- with comprehensive plans for siting, operations, community partnerships, and fiscal sustainability that demonstrate how these programs will be run safely and effectively."
Sen. Wiener and his allies, however, were not assuaged by Newsom's leaving the door open for future action.
"Today, California lost a huge opportunity to address one of our most deadly problems: the dramatic escalation in drug overdose deaths. By rejecting a proven and extensively studied strategy to save lives and get people into treatment, this veto sends a powerful negative message that California is not committed to harm reduction," Wiener said in a statement Monday. "SB 57 is not a radical bill by any stretch of the imagination. It simply gives permission to cities -- each of which has requested that permission -- to pilot safe consumption sites and get people into treatment."
California risks being left in the lurch as other cities and states move to embrace the harm reduction intervention, he said.
"Other states and cities in the US are already moving forward with this proven health model. New York City, with the vocal support of Mayor Eric Adams, has successfully implemented safe consumption sites. Indeed, Mayor Adams is advocating to expand the sites to operate 24 hours a day, due to their success in reducing public drug use. Rhode Island passed a law authorizing safe consumption sites, and Massachusetts is moving in that direction. Philadelphia is on the verge of settling with the Biden administration to potentially allow it to open safe consumption sites consistent with federal law," Wiener said.
"Today's veto is tragic," Wiener continued. "For eight years, a broad coalition has worked to pass this life-saving legislation. Each year this legislation is delayed, more people die of drug overdoses -- two per day in San Francisco alone. While this veto is a major setback for the effort to save lives and connect people to treatment, we must not -- and will not -- let it end this movement. We'll continue to fight for an end to the War on Drugs and a focus on drug use and addiction as the health issues they are."
Wiener's allies in the coalition pushing for safe injection sites were equally appalled by Newsom's veto.
"We are incredibly disappointed and heartbroken that Gov. Newsom has put his own political ambitions ahead of saving thousands of lives and vetoed this critical legislation," said Jeannette Zanipatin, California state director for the Drug Policy Alliance, which sponsored the bill. "Despite the governor's remarks, LA, San Francisco and Oakland have already designated this a priority by authorizing the programs locally and have been standing ready to implement them quickly. We have already engaged local stakeholders in a robust process and they have taken active steps towards implementation in order to be part of the pilot SB 57 would have put in place. We don't need additional processes. What we need is action. Without action, people are going to die," she said.
"While Newsom plays on the fears that an 'unlimited' number of Overdose Prevention Programs could have been opened, this would have been a limited pilot program that was only for five years and three jurisdictions, with an extremely thorough evaluation process. In 2021 alone, California lost over 10,000 residents to the overdose crisis, and we are continuing to see it disproportionately claim the lives of people of color throughout the state. Make no mistake, these deaths are 100 percent avoidable through common-sense, cost-effective measures, like SB 57, but because of his veto, people will continue to die alone and in the shadows."
"Harm reduction programs in three California cities were poised and ready to implement overdose prevention programs. Oakland, Los Angeles and San Francisco have done the groundwork, have local support, and this veto leaves entire communities of people who use drugs, the majority of them unhoused, without an essential lifesaving tool," said Laura Guzman, senior director of Capacity Building and Community Mobilization at the National Harm Reduction Coalition. "Newsom's veto of SB 57 comes at a time when we lose over 10,000 Californians every year to overdose and have skyrocketing racial disparities in deaths. This veto is completely unjustified."
"We are outraged that Governor Newsom has vetoed SB 57," said Tyler TerMeer, PhD, CEO of San Francisco AIDS Foundation. "Given the number of fatal overdoses that continue to happen every day in San Francisco and across California, now is the time for us to take bold action in establishing lifesaving overdose prevention programs. We are sending an urgent message to our elected officials that preventing these programs from operating will cost lives."
The coalition formed to pass SB 57 isn't going anywhere, and this fight is far from over. Look for renewed efforts on both the legislative and consultative fronts to make California safe injection sites a reality.