A Montana bill would turn back the clock on legal marijuana sales, a House bill to increase fentanyl penalties but also ease scientific research on Schedule I substances wins a House committee vote, and more.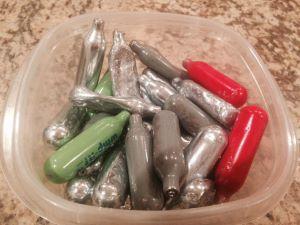 Marijuana Policy
Federal Marijuana Trafficking Prosecutions Continue to Decline. The US Sentencing Commission reports that federal marijuana trafficking cases continued a long-term decline in 2022. There were about 5,000 federal marijuana cases in 2013, but only 806 last year. The most prosecuted drug was meth, with nearly 10,000 cases. Powder cocaine saw just under 4,000 cases, while fentanyl accounted for around 3,000. There were fewer than 2,000 prosecutions for crack cocaine and for heroin.
Montana Bill Would Dismantle State's Legal Marijuana Industry. A Republican state senator, Keith Regier, has filed a bill that would effectively dismantle the state's legal marijuana industry. The measure, Senate Bill 546, primarily focuses on "eliminating adult-use dispensaries," but also reduces the number of plants adults can grow from two mature plants to one. It also takes aim at the state's medical marijuana program by doubling the state tax on it, and limiting medical marijuana potency and the amount patients could possess. The bill, which has no cosponsors, will get a hearing in the Senate Business, Labor and Economic Affairs Committee on Wednesday.
Drug Policy
House Bill to Increase Fentanyl Penalties, Streamline Marijuana and Psychedelics Research Wins Committee Approval. The House Energy and Commerce Committee last Thursday approved HR 467, the Halt All Lethal Trafficking of Fentanyl Act or HALT Fentanyl Act. The bill places fentanyl-related substances as a class into Schedule I of the Controlled Substances Act. The bill also establishes a new, alternative registration process for Schedule I research that is funded by the Department of Health and Human Services or the Department of Veterans Affairs or that is conducted under an investigative new drug exemption from the Food and Drug Administration. Drug reform advocates generally oppose the bill because it ramps up mandatory minimums for fentanyl offenses even as they would welcome the language easing drug research barriers.
International
British Government Plan to Criminalize Laughing Gas Draws Criticism. Tory Prime Minister Rishi Sunak on Monday unveiled a plan to tackle "anti-social behavior" that includes criminalizing the possession of nitrous oxide (laughing gas) as a Class C drug. In doing so, he rejected the recommendation of the Advisory Council on the Misuse of Drugs, which recently said it should not be banned. It also drew criticism from the scientific non-profit Drug Science, which said a ban is "is completely disproportionate" and "would likely deliver more harm than good." But Home Secretary Suella Braverman told Parliament there was still "emerging evidence that [nitrous oxide] does cause serious harm to health and wellbeing" and that the measure "put an end to hordes of youths loitering in and littering parks with empty canisters." Labor, for its part, criticized the government crackdown as "too little, too late," but said it supported the nitrous oxide ban.