The Mississippi Supreme Court upholds a black man's life sentence for marijuana possession, a Senate committee clears the way for people who have used marijuana to get jobs in the intelligence community, and more.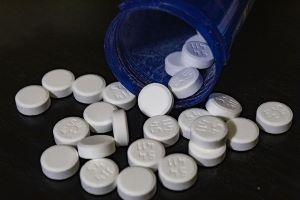 Marijuana Policy
Marijuana Banking Provision Stripped from Omnibus Stimulus Bill, New Banking Measure Introduced. A conference committee of lawmakers has stripped the SAFE Banking Act (HR 1996) out of the final version of an omnibus economic stimulus bill. The act was included in the House version of the bill, but not the Senate's. The move marks yet another defeat for efforts to provide protections for financial institutions that do business with state-legal marijuana businesses as Senate Majority Leader Charles Schumer (D-NY) holds out for full-blown marijuana legalization. Meanwhile, a new bill similar to the SAFE Banking Act, the Capital Lending and Investment for Marijuana Businesses (CLIMB) Act, has been introduced with bipartisan support.
Senate Committee Approves Measure to Allow People Who Used Marijuana to Work in Intelligence Agencies. The Senate Intelligence Committee on Wednesday approved legislation that would allow intelligence agencies to hire people who have used marijuana in the past. The committee advanced the annual intelligence authorization bill, which included the marijuana provision. The move is "a common-sense change to ensure the IC can recruit the most capable people possible," said Sen. Ron Wyden (D-OR). National security officials have complained for years that the lifetime prohibition of marijuana use has limited the pool of qualified applicants to the intelligence agencies.
Mississippi Supreme Court Upholds Man's Life Sentence for Marijuana Possession. The state Supreme Court on Thursday upheld a life sentence for Allen Russell after he was found guilty of possessing 43 grams of marijuana. Such an offense normally carries a three-year sentence, but Allen was sentenced under the state's habitual offender law. He had previously been convicted twice of burglary and once of being a convict in possession of a firearm. The high court ruled that the sentence did not amount to cruel and unusual punishment and was in line with state law. Do we have to mention that Allen is black?
Drug Treatment
House Passes Bill to Remove Barriers to Medication-Assisted Treatment. The House on Wednesday approved the Mainstreaming Addiction Treatment Act (HR 2482), which seeks to address outdated federal regulations that hamper doctors from being able to prescribe drugs such as buprenorphine that are used to treat opioid use disorder. The bill is part of a larger package that also eliminated barriers to accessing methadone, as well increasing funding and training for people with mental health and substance use disorders to enter the workforce. Current federal requirements that doctors receive a waiver to prescribe buprenorphine have left many rural counties without effective access to the drug.