California officials are cutting legal operators some slack in a bid to boost the marijuana industry, Virginia's attorney general calls for marijuana decriminalization, West Virginia is demanding students seeking free community college tuition undergo drug testing, and more.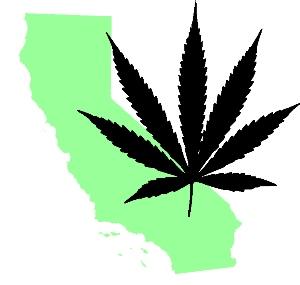 Marijuana Policy
In Bid to Boost Legal Cannabis Industry, California Plans to Extend Provisional Permits for Growers and Sellers. State officials plan to extend the period that marijuana growers and sellers can operate with provisional licenses by five more years, giving them more time to get in compliance with stricter rules required for regular permits. The state's legal industry is having a hard time getting off the ground in the face of high taxes and stiff regulatory hurdles. Only 208 growers have obtained regular, annual licenses and another 1,532 are operating with provisional permits. That's a tiny fraction of all marijuana growers in the state. Similarly, only 39 marijuana retailers have regular licenses, with another 2,751 operating on provisional or temporary permits.
Virginia Attorney General Calls for Marijuana Decriminalization and Expungement, and Eventual Legalization. Attorney General Mark Herring has called for the decriminalization of small amounts of marijuana, as well as expungement for old marijuana offenses, with an eye toward eventual legalization. "The human and social costs are enormous, in addition to the millions of dollars it costs Virginia taxpayers," Herring wrote in an op-ed Saturday. "And the negative consequences of the current approach fall disproportionately on African Americans and people of color."
Medical Marijuana
Gallup Poll Finds Americans Want CBD OTC. Americans familiar with CBD want it sold over the counter without a prescription by a margin of 61% to 33%, according to a Gallup poll released last Friday. More than a third (36%) of respondents were not familiar with CBD. When they are included, the figure for support for OTC CBD declined to 39%.
Drug Policy
California's Santa Clara County Will Stop Prosecuting People for Minor Drug Offenses. The Santa Clara County (San Jose) District Attorney's Office announced last Friday it will stop prosecuting most minor drug offenses. Only people who already have two drug offenses will be prosecuted under the new policy. "We are drawing a line between public health and public safety," said Brian Buckelew, a Supervising Deputy District Attorney. "If there's no other criminality, if someone is arrested with a meth pipe, or personal use methamphetamine, that person needs treatment. But should that person get treatment in the criminal justice system at great expense to the taxpayers? We have concluded they should not."
Drug Testing
West Virginia Students Will Have to Pass Drug Test to Get Free Tuition at Community Colleges. Students who are expecting free college tuition under the West Virginia Invests program will be required to pass drug tests in order to be eligible. That's after the state Community and Technical College System's board approved the move at a meeting last Thursday. While the law creating the program demanded drug testing, it did not specify which drugs should be tested for. The board decided to test for THC, marijuana's high-inducing ingredient, alongside opiates, oxycodone, hydrocodone, cocaine, amphetamines and other drugs. The policy went through no public comment period, and even one board member questioned why marijuana was on the list.