An Oregon bill to mandate fentanyl education in the public schools goes to the governor, a House committee rejects a Republican's marijuana legalization amendment, and more.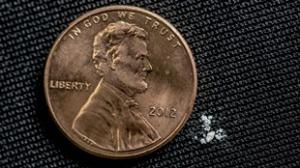 Marijuana Policy
House Rules Committee Rejects Marijuana Legalization Amendment. During a hearing on HR467, the Halt All Lethal Trafficking of Fentanyl (HALT) Act, the House Rules Committee rejected an amendment to legalize marijuana. The amendment came from Rep. Matt Gaetz (R-FL) and would have legalized marijuana by removing from the list of controlled substances in the Controlled Substances Act. (For a related story on the HALT Act, see below.)
New Hampshire Marijuana Legalization Struggle Revives after Governor's Comments. Earlier this month, the Senate once again killed a bipartisan marijuana legalization bill passed by the House, seemingly settling the issue for this legislative session. But the following day, Gov. Chris Sununu (R), who has long opposed legalization, said he could support it "with the right policy and framework in place," and now, legislators have responded by filing a bill they hope meets his desires.
The measure comes in the form of an amendment from Rep. John Hunt (R) and would legalize the possession of up to four ounces of marijuana or 20 grams of concentrated cannabis products. The state Liquor Commission would be charged with regulating and selling marijuana, but it would also allow existing medical marijuana dispensaries to remain open and eventually transition to adult recreational sales. The amendment would give localities the power to ban marijuana businesses.
The measure is expected to pass the House, which has already approved several legalization bills this year, but the Senate remains a challenge. With the governor's new openness to legalization and the presence of several newly seated Republicans senators who supported a similar proposal when they were in the House, perhaps this time the result will be different.
Opiates and Opioids
More than 150 Groups Urge Congress to Vote No on HALT Fentanyl Act. In a letter to the House leadership and key committee chairs as the House Rules Committee held a hearing on HR467, the Halt All Lethal Trafficking of Fentanyl (HALT) Act Tuesday, more than 150 national, state, and local public health, criminal justice reform, and civil rights organizations urged the defeat of the bill.
"This bill permanently schedules fentanyl-related substances (FRS) on Schedule I of the Controlled Substances Act (CSA) based on a flawed class definition, imposes mandatory minimums, and fails to provide an offramp for removing inert or harmless substances from the drug schedule," the signatories wrote.
They called the class wide scheduling approach "a radical departure from drug scheduling practices" because it relies on chemical structure alone without accounting for pharmacological effect and noted that at least one FRS may be an opioid antagonist like naloxone. They also noted that passing the bill would "place undue restrictions on research for therapeutic potential of FRS" and resorts to mandatory minimum sentences, which they called "an inappropriate mandate that criminalizes possibly inert or harmless substances."
Oregon Bill Requiring Fentanyl Education in Schools Goes to Governor. A bill requiring school districts to provide education on fentanyl, Senate Bill 238 A, passed the Senate last month and the House last week and is now awaiting the signature of Gov. Tina Kotek (D). The bill requires the State Board of Education and the Alcohol and Drug Policy Commission to develop curricula for schools to implement in the 2024-2025 school year. That curriculum will educate students on the dangers of synthetic opioids, as well as counterfeit and fake drug, as well as on laws that provide immunity or other protections for people who report drug or alcohol use or who seek treatment for someone suffering a drug overdose.