The South Dakota Senate has blocked the governor's effort to delay the implemenation of a voter-approved medical marijuana initiative, the Mississippi House has killed a bill that would have substituted for the voter-approved medical marijuana initiative there, and more.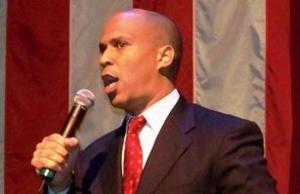 Medical Marijuana
Mississippi House Kills Substitute Medical Marijuana Bill. The House late Wednesday killed Senate Bill 2765, which had been filed as a more restrictive alternative to the medical marijuana initiative approved by voters in November and now under challenge in the state Supreme Court.
South Dakota Senate Blocks Governor's Effort to Delay Medical Marijuana Rollout. The state Senate has killed Gov. Kristi Noem's (R) effort to delay implementation of the Measure 26 medical marijuana initiative approved by voters in November. The House had already passed House Bill 1100, which would have enacted the delay, but the Senate amended the bill to include immediate decriminalization, and when the two chambers were unable to reach a compromise on Wednesday, the bill died.
Sentencing
Bill to End Crack/Powder Cocaine Sentencing Disparity Awaits Action in Senate. Sen. Cory Booker (D-NJ) has filed S. 79, the EQUAL Act, to end the sentencing disparity between crack and powder cocaine. For years, the disparity was 100:1, but was reduced to 18:1 under legislation passed in the Obama era. This bill would end the disparity entirely, and it would allow for people still serving time for crack sentences under the old law to file motions for reduced sentences. The bill is currently before the Senate Judiciary Committee, whose chair, Sen. Dick Durbin (D-IL) is sympathetic.