A drug decriminalization bill is winning support in Maine, so is a buprenorphine legalization bill in Vermont, and more.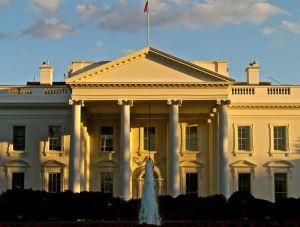 Drug Policy
Maine Drug Decriminalization Bill Garners Support at Committee Hearing. A bill that decriminalize the possession of personal use amounts of illicit drugs, LD 967, won support from medical and religious groups during a hearing before the House Criminal Justice and Public Safety Committee last Thursday. Testifying in support of the bill were the Maine Medical Association and a coalition of religious groups. The bill would make drug possession a civil violation punishable by a $100 fine. The fine could be avoided if people submit to an "evidence-based assessment for proposed treatment for substance use disorder." No vote was taken in committee, but the testimony suggested strong support for the move.
Harm Reduction
Vermont Senate Committee Poised to Pass Buprenorphine Legalization Bill. The Senate Judiciary Committee and the Senate Health Committee heard testimony largely in support of a bill to legalize the possession of small amounts of buprenorphine, a drug used to treat opioid addiction. The bill, House Bill 225 , has already passed the House. The Judiciary Committee didn't vote on the bill because it is currently before the House Rules Committee, but they did express unanimous support for it and expected to approve it once it reaches the committee. The Health Committee must also approve it before it goes for a House floor vote.
Sentencing
White House Officials Meet Virtually with Formerly Incarcerated Criminal Justice Reform Advocates. White House officials met virtually last Friday with a group of former drug war and other prisoners to listen to ideas about how to change criminal justice policies to advance prison and sentencing reform. Domestic policy advisor Susan Rice, public engagement director Cedric Richmond, and White House counsel Dana Remus heard recommendations on how "to reduce incarceration, end racial disparities, and facilitate successful reentry," they said in a White House readout of the event. The trio heard from 10 differerent advocacy groups, including Forward Justice and JustLeadershipUSA.
International
Mexican Drug Cartels Are Attacking Security Forces with Explosive-Laden Drones, Defense Minister Says. Mexican Defense Minister Luis Sandoval said last Wednesday that drug cartels are employing bomb-carrying drones to attack security forces. "We have found that there are some cartels using drones with explosives," the general said during President Andres Manuel Lopez Obrador's daily news conference. The Jalisco New Generation cartel is among those using the drones, Sandoval said, pointing to an attack last Monday in Aguilla, Michoacan, where police clearing roads that had been blocked by cartel members came under attack, leaving two wounded. But the drones are big enough to carry more lethal loads, Sandoval said. "They cannot carry amounts (of explosives) that are harmful to personnel or to a facility," Sandoval said.