A Connecticut bill to eliminate commercial marijuana gifting passes the House, a new poll shows strong support for medical marijuana in North Carolina as the legislature considers a bill, and more.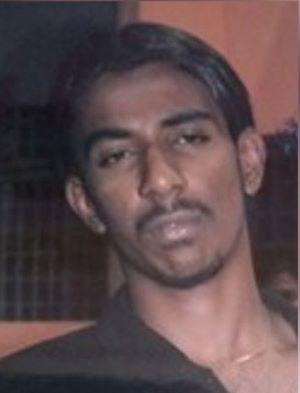 Marijuana Policy
Connecticut Bill to Eliminate Commercial Marijuana Gifting, Allow Physicians' Assistants to Write Medical Marijuana Recommendations Passes House. The House voted Tuesday to approve House Bill 5329, which would originally have barred the gifting of marijuana by anyone, but has been amended to allow social gifting and has seen the criminal penalties for commercial gifting removed. Advocates had argued that the ban on social gifting would hurt patients who may rely on it to get their medicine. The bill also will allow physicians' assistants to recommend medical marijuana to patients. It now heads to the Senate.
Medical Marijuana
North Carolina Poll Has Supermajority for Medical Marijuana, Majority for Legalization. A poll from WRAL News shows that 72 percent of state voters want medical marijuana legalized and 57 percent want full adult legalization. Those supermajorities for medical marijuana include 73 percent of Democrats and 64 percent of Republicans, while 63 percent of Democrats and only 45 percent of Republicans want full adult legalization. The poll comes as a medical marijuana bill, the North Carolina Compassionate Care Act (Senate Bill 711) is before the Senate, where it went through several committees last yar and is now back before the Senate Committee on Rules and Operations.
Harm Reduction
New Yorkers Support Safe Injection Sites, Poll Finds. A new poll from Data for Progress found majority support for safe injection sites among likely voters in the state. A whopping 80 percent of Democrats and even 43 percent of Republicans favored the harm reduction intervention, creating an overall level of support at 64 percent. This was an online poll, which generally skews younger than traditional phone surveys, but Data for Progress did not provide an age breakdown of the numbers.
International
Singapore Executes Malaysian Man with Mental Disabilities on Drug Charges. The city-state has gone ahead with the execution of Nagaenthran K. Dharmalingam after a long international campaign for clemency failed. Dharmalingam, 34, got caught bringing 1.5 ounces of heroin into Singapore in 2009 and sentenced to death in 2010. Singapore halted executions during the coronavirus pandemic but started them up again with the hanging of another drug offender on March 30. Singapore has some of the toughest drug laws in the world, with a mandatory death sentence for trafficking more than a half ounce of heroin. Dharmalingam's lawyers had tried numerous appeals, noting that he had an IQ of 69 and that his mental condition had deteriorated in prison, and garnered extensive international support for clemency, to no avail. "Hanging an intellectually disabled, mentally unwell man because he was coerced into carrying less than three tablespoons of diamorphine is unjustifiable and a flagrant violation of international laws that Singapore has chosen to sign up to," said Maya Foa, director of the anti-death penalty group Reprieve.