It looks like they will be voting to free the weed in North Dakota this year, Customs officers nail a 5,000 load of methamphetamine near the Mexican border, and more.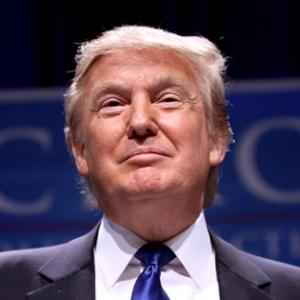 Marijuana Policy
New York Cracks Down on Grey Market Pot Shops. The state's Office of Cannabis Management has sent cease and desist letters to 52 shops across the state it has identified as illicitly selling marijuana. While the state legalized marijuana in March 2021, licensed sales have yet to commence, and the shops have been taking advantage of the interregnum to peddle weed without a permit. Now they must stop or face the prospect of being blocked from ever obtaining a retail marijuana sales license.
North Dakota Marijuana Legalization Initiative Campaign Hands in Plenty of Signatures. Legalize ND, the group behind this year's marijuana legalization initiative, handed in more than 25,000 raw signatures Monday morning. The initiative requires 15,582 valid voter signatures to qualify for the November ballot, meaning it has a cushion of some 10,000 signatures in case some of the raw signatures are invalidated. That is a big cushion that should ensure North Dakotans get a chance to vote on the issue in November. The initiative would legalize the possession of small amounts of marijuana for people 21 and over and allow for its sale at registered businesses.
Law Enforcement
Trump Again Urges Death Penalty for Drug Dealers, Claims China Has No Drug Problem. In a campaign speech for his preferred gubernatorial candidate in Nevada last Friday, former President Donald Trump said the US should follow the lead of China on drug policy and swiftly execute drug dealers. "If you look at countries all throughout the world... the only ones that don't have a drug problem are those that institute the death penalty for drug dealers. They're the only ones, you understand that? China has no drug problem," Trump said to applause from the Republican crowd. Trump said he had asked Chinese Premier Xi Jinping whether China had a drug problem, then made up what he said XI was thinking: "Why would you have such a dumb question is that no, no, no, we don't have a drug problem. Why would we have a drug problem? There is no problem. Drug dealers get the death penalty. The trial goes very quickly. So instead of coming into China, they go someplace else. We've had big drug problems over the centuries, but we don't have a drug problem at all. Now, they don't deal in China," the former president said. Trump prefaced his remark by saying he would either "get a standing ovation" or "people are going to walk out of the room." In fact, China has rising levels of drug use, according to its own National Narcotics Control Commission.
Massive Meth Bust at Otay Mesa Border Crossing. US Customs officers seized a record-breaking 5,000 pounds of methamphetamine from a box truck that had crossed the border from Mexico into the US at the Otay Mesa border crossing near San Diego last Thursday. They tailed the vehicle to nearby National City, where they observed four men unloading dozens of boxes from the truck and into a van. They four men, all Tijuana residents, were arrested and charged with conspiracy to distribute meth, which exposes them to possible life sentences. The DEA crowed that the bust was "another win against drug cartels," but the cross-border drug trade remains very dynamic, with seizures accounting for only a small percentage of all drugs moving across the border.