A proposed tough new drug law in Namibia that would send any drug offender to prison for 20 years—no matter which drug nor how small the quantity—ran into a buzz saw of opposition at a public hearing in the national capital, Windhoek, this week. Rastafarians, the arts community, legal scholars, and legal aid groups alike used the first of three days of public hearings to condemn the proposed measure as unduly harsh, and many called openly for the legalization of marijuana, according to a report inThe Namibian.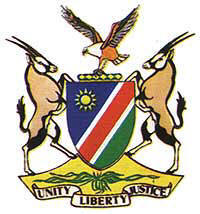 The "Combating the Abuse of Drugs Act" sailed through the National Assembly last year, but was referred to a National Council standing committee after some members objected to the suggested sentences for convicted offenders. It calls for a 20-year sentence for a first drug offense and a 30-year sentence for a subsequent drug offense. It would also subject anyone who "imports, exports, manufactures, promotes, sells or in any other manner provides instruments or literature for illegal consumption of drugs" to a 20-year prison sentence.
But attendees at the hearing were not shy about criticizing the law or calling for the legalization of marijuana. "If lawmakers think that this law will bring the crime rate down, they know very little," argued local artist Elmotho Mosimane. "Why in 2007, while the rest of the world is moving in the opposite way, are we going this route? In Amsterdam, where it is legal, where I can smoke marijuana in a bar, the crime rate is very low. How do we know that this law was not just brought in because of someone's personal feelings and convictions?" he asked the panel.
Lawmakers should consider the large number of people in Namibia who smoke marijuana and whether it really wants to jail them for decades, said media practitioner Augetto Graig. "No study has been made to establish how many people consume marijuana ... If such a study is completed thoroughly, I'm sure you'd find that these are at all levels of society, from the lower levels all the way up to parliamentarians," he said. "Where will you house all these people? Jails are already overcrowded, and we know that our jails have a reputation for being factories that create criminals."
But it wasn't just Rastas and bohemian artists who objected to the proposed law. The punishments envisioned were disproportionate to the offenses, said attorney Kaijata Kangueehi of the Magistrate's Commission. "The sentences are just too extraordinary, in the sense that they are way too heavy," Kangueehi argued as he handed the panel a 29-page presentation. "Nowhere in the Act is it looked at the quantity a person is caught with. If you are found with an amount which fits in a match box, you're treated the same as if you were caught with two tons. You don't need Solomon's wisdom to understand the unfairness of that situation," he said.
The Namibian Legal Aid Center also raised objections to the harsh sentences in the proposed law and even raised questions about its constitutionality. Namibians would find the sentences "shocking," especially when compared to alcohol, the group argued. "The effects of alcohol on neighbors and families are documented in our newspapers every day, yet it would appear that our legislature rightly accepts that it is a personal choice should one wish to use or abuse alcohol, insofar as the rights of others are not being violated."
The Legal Aid Center recommended that proposed sentences be drastically reduced. "If it is found that minimum sentences must be entertained in respect of certain drugs, the length of sentences should be considered, a period of six months to 12 months being suggested. This would coincide with most rehabilitation treatment periods," the organization said. The Center also called for drug sentences to be served "at a facility specifically designed for such rehabilitation purposes."
The Center objected to the language about promoting "instruments or literature for illegal consumption of drugs," arguing that it could lead to people being prosecuted for selling rolling papers or water pipes, or even for promoting any literature or video related to reggae music or Rastafarianism, where marijuana smoking is part of a religious ceremony. "This provision would almost certainly offend against religious freedom and freedom of thought, consequence and belief which is protected under article 21 of the Namibian constitution," the Center said.
Namibia's new drug law is not a done deal yet. If legislators are actually listening to the people at the public hearings on the law, they will go back to the drawing board.