The Philadelphia City Council votes to bar most pre-employment drug testing for marijuana, leading Democratic senators call on the attorney general to undo a Trump-era ruling that federal prisoners freed because of the pandemic must return to prison once it ends, and more.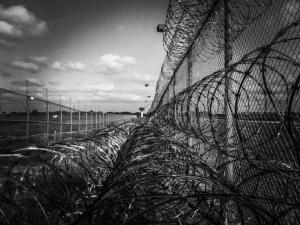 Marijuana Policy
Florida Supreme Court Strikes Down 2022 Marijuana Legalization Initiative. The state Supreme Court last Thursday threw out a proposed voter initiative constitutional amendment, holding that the measure's ballot summary was misleading because it says it "permits" the possession, production, and sale of marijuana when marijuana is still illegal under federal law. The state's Republican attorney general challenged the initiative on those grounds last year and the state's all Republican-appointed court justices agreed. Now, its back to the drawing board for legalization supporters in the state.
Philadelphia City Council Votes to Prohibit Pre-Employment Drug Screening for Cannabis. The city council voted overwhelmingly to approve a municipal ordinance, Bill No. 200625, that "prohibits employers from requiring prospective employees to undergo testing for the presence of marijuana as a condition of employment, under certain terms and conditions." Some safety-sensitive positions, such as police officers or those who supervise children or medical patients will be exempted, as well drug testing mandated under federal law. Mayor Jim Kenney (D) is expected to sign the measure into law.
Drug Policy
Washington Legislature Passes Bill to Make Drug Possession a Simple Misdemeanor. The legislature on Saturday gave final approval to a bill designed to overhaul the state's drug sentencing scheme after the state Supreme Court in February threw out the state's felony drug possession law. The bill, Senate Bill 5476, passed the Senate with language making drug possession a gross misdemeanor punishable by up to a year in jail, but the House amended it to make possession a simple misdemeanor punishable by only up to 90 days in jail. The House also amended the bill so that it expires in two years, leaving the state with no drug possession law unless the legislature acts again.
Incarceration
Leading Democratic Senators Call on Attorney General to Rescind Trump-Era Ruling That Federal Prisoners Released Because of Pandemic Must Return to Prison When Pandemic Ends. Senate Majority Whip Dick Durbin (D-IL), Chair of the Senate Judiciary Committee, and US Senator Cory Booker (D-NJ), Chair of the Senate Judiciary Subcommittee on Criminal Justice and Counterterrorism, last Friday sent a letter to Attorney General Merrick Garland requesting that he rescind the Office of Legal Counsel's January 15, 2021, memorandum opinion entitled "Home Confinement of Federal Prisoners After the COVID-19 Emergency" (OLC opinion). In their letter, Durbin and Booker write that the OLC opinion, issued during the Trump Administration, incorrectly finds that following the emergency period of the pandemic, the Bureau of Prisons (BOP) must recall federal inmates released to home confinement pursuant to the CARES Act and require these inmates to complete their sentences at BOP facilities. In fact, the CARES Act neither requires nor permits BOP to recall these prisoners, according to the letter.