There are signs South Dakota is moving away from harsh drug sentencing, GOP conservatives stick up for mandatory minimum fentanyl analog sentences, and more.
Marijuana Policy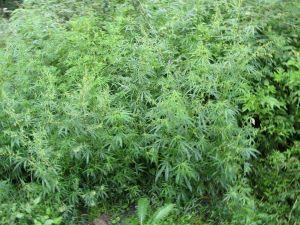 Connecticut Official Hints Launch of Legal Marijuana Sales Could Be Delayed
. Department of Consumer Protection Commissioner Michelle Seagull said Wednesday that regulators working to implement legal marijuana sales still have details to work out before accepting applications and hinted that the roll-out of legal sales could be delayed. The state enacted marijuana legalization on July 1, and legal sales were originally set to begin in the summer of 2022. But Seagull said that likely will not happen: "We've been suggesting that there will likely be sales by the end of 2022, and we're still aspiring for that," Seagull said. "Obviously, we have to see how things play out in the next few months."
Hemp
California Hemp Regulation Bill Heads to Governor's Desk. Both the state Assembly and the state Senate this week approved a hemp regulation bill, Assembly Bill 45, which now awaits the signature of Gov. Gavin Newsom (D). The bill would allow hemp extracts, including CBD, to be added to food, beverage, and cosmetic products; establish new rules for hemp farmers and businesses; require out-of-state hemp imports meet new state standards; and limit the sale of intoxicating THC isomers such as delta-8 THC to legal marijuana sales channels, among other provisions.
Drug Policy
South Dakota Attorney General Weighs In on Ballot Measures to Reduce Penalties for Drug Ingestion, Possession. Attorney General Jason Ravnsborg (R) is weighing in on potential ballot measures that would reduce the penalty for unlawful drug ingestion from a felony to a petty offense and the penalty for drug possession from a felony to a misdemeanor. He sent separate statements to the secretary of state's office last week laying out language for altering the state's current harsh drug laws. The first proposed measure would reclassify the illegal possession of all controlled drugs or substances as class one misdemeanors, regardless of how their scheduled drug status in state law. That means instead of facing up to five years in prison, people caught with drugs would face a maximum of one year. The second ballot measure, focusing on the state's unique ingestion law, would drop the potential penalty from prison time to a $25 fine. No campaign has yet emerged to begin the process of qualifying such initiatives for the 2022 ballot.
Opioids
Congressional Republicans Attack Biden on Fentanyl Analog Scheduling, Claiming Plan is Soft on Drug Dealers. Ranking Republican members of the House and Senate Judiciary Committees sent a letter to the White House Thursday criticizing the Biden administration's proposal to permanently schedule fentanyl analogs because, they said, it was too easy on drug dealers. "While we support permanent scheduling of fentanyl-related substances, other aspects of the administration's proposal would shield drug traffickers from pushing poisonous drugs into our communities rather than hold them accountable by imposing existing penalties," said Rep. Jim Jordan (R-OH) and Sen. Chuck Grassley (R-IA). "We are particularly concerned that the provisions removing mandatory minimum penalties for fentanyl-related substance offenses would hinder prosecutorial efforts against serious drug traffickers and could even incentivize sophisticated criminal organizations to import and traffic fentanyl-related substances." Jordan and Grassley also asked for a list of stakeholders that influenced the administration's proposal, as well as "a list of examples in which federal law enforcement authorities have found that mandatory minimum penalties associated with fentanyl-related substances have supported criminal investigations to pursue high-level drug traffickers."