You can now buy two ounces of weed at a time in Oregon instead of only one, New Hampshire lawmakers will try to override the governor's veto of a medical marijuana bill, and more.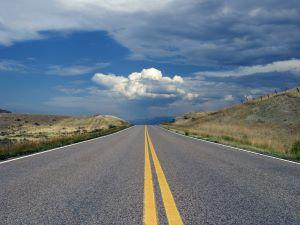 Marijuana Policy
Montana Legal Marijuana Sales Begin. On New Year's Day, the state became the latest to allow legal recreational marijuana sales. The move comes more than a year after voters approved a pair of complementary marijuana legalization initiatives in November 2020 with 57 percent of the vote. But it's not on sale everywhere in the state: Under the law, counties where majorities voted for legalization can have pot shops, but in counties where majorities voted against the initiative cannot allow the shops unless the matter is approved in a county-wide vote.
Oregon Doubles the Amount of Marijuana People Can Buy. On December 28, the Oregon Liquor and Cannabis Commission approved new rules that include raising the amount of marijuana that people can purchase on a single occasion from one ounce to two ounces. That went into effect on New Year's Day. The state will now also allow home delivery of marijuana across city and county lines.
Medical Marijuana
New Hampshire Lawmakers to Take Up Vetoed Medical Marijuana Bill. Legislators will try this week to override Gov. Chris Sununu's veto of a bill that would have allowed nonprofit medical marijuana treatment centers to organize as for-profit businesses. In his veto message, Sununu said he vetoed the bill because it would create monopolies that could dominate the marketplace if and when recreational marijuana is legalized. The bill passed the Senate with a veto-proof majority, but passed the House on a voice vote, leaving it unclear whether there is a veto-proof majority there.
Ayahuasca
IRS Denies Tax Exempt Status to Iowa Ayahuasca Church. The Iowaska Church of Healing has lost its bid to win tax-exempt status with the Internal Revenue Service. The church holds a "Sacrament of Ayahuasca" where its members use the hallucinogen for spiritual and physical healing, although its leader says he has never conducted such ceremonies at his home or anywhere else in the state. The church applied for tax-exempt status in January 2019.