Marijuana seizures at the US-Mexican border are down again, Colombia's Gulf Clan is escalating its attacks on police as it jockeys for position in upcoming negotations, and more.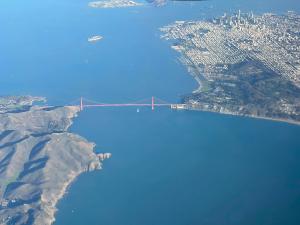 Marijuana Policy
Feds Report Significant Year-Over-Year Decline in Marijuana Seizures at the US Border. The amount of marijuana seized at the US-Mexico border has dropped dramatically this fiscal year, with seizures averaging 408 pounds a day, down from an average of 874 pounds a day during FY 2021, according to the Department of Homeland Security. Other drug seizures at the border are up, but the decline in marijuana seizures is part of a consistent downward trend in recent year. As the DEA has noted, "In US markets, Mexican marijuana has largely been supplanted by domestic-produced marijuana."
Arkansas Marijuana Legalization Initiative Set to Qualify for Ballot. State officials have confirmed that a marijuana legalization initiative from Responsible Growth Arkansas has submitted enough valid voter signatures to qualify for the November ballot. But the state Board of Election Commissioners must first approve the popular name and ballot title of the measure. It would legalize the possession of up to an ounce by people 21 and over, but not home cultivation. It would also set up a system of taxed and regulated marijuana commerce.
Psychedelics
San Francisco Psychedelic Decriminalization Resolution Filed. Supervisors Dean Preston (D) and Hillary Ronen (D) have filed a resolution to decriminalize psychedelics such as psilocybin and ayahuasca. The resolution also calls for broader statewide reform. If the resolution is passed, San Francisco would be the most populous city in the country to decriminalize psychedelics.
International
Colombia's Gulf Clan Trafficking Group Stepping Up Attacks on Police. The Gulf Clan, the country's most powerful drug trafficking organization, is stepping up a campaign of violence against police that began in May, when its leader, Dario Antonio Usuga, known as "Otoniel," was extradited to the United States to face trafficking charges. But now, as the country approaches the transfer of power from conservative President Ivan Duque to leftist former guerrilla Gustavo Petro, is ratcheting up the violence, apparently in a bid to bolster its prospects in potential negotiations with the new government. At least 25 police officers have been killed by the Gulf Clan, 12 of them in the last month, and three in just the past week.
UN Experts Call for Immediate Moratorium on Singapore Executions for Drug Offenses. UN experts have condemned the execution of Nazeri Bin Lajim, a 64-year-old Malay Singaporean national convicted of drug offenses and urged the Government of Singapore to halt plans to execute individuals on death row for drug-related charges. There has been a sharp rise in execution notices issued in Singapore this year.
Nazeri Bin Lajim was arrested in April 2012 and convicted for trafficking 33.39 grams of diamorphine under the 1973 Misuse of Drugs Act in September 2019. The mandatory death penalty was subsequently imposed in his case and enforced on 22 July 2022. "Under international law, States that have not yet abolished the death penalty may only impose it for the 'most serious crimes', involving intentional killing," the experts said. "Drug offences clearly do not meet this threshold."
The experts reiterated that, as per the Working Group on Arbitrary Detention's report on arbitrary detention relating to drug policies andits subsequent jurisprudence, imposing the death penalty for drug-related offenses is incompatible with international standards on the use of the death penalty.