Life just got a bit easier to Empire State medical marijuana patients, a Wisconsin GOP lawmaker wants to reinstate drug testing of some welfare recipients, and more.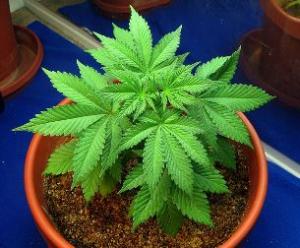 Marijuana Policy
Minnesota Groups Unite to Oppose Marijuana Legalization. The usual suspects are at it again. Faced with a renewed push for marijuana legalization by Democratic lawmakers, the state's police and peace officers association, the state Catholic Conference, and business interests have formed a coalition to oppose any such move. Calling themselves Minnesotans Against Marijuana Legalization, the coalition is warning of truck drivers driving under the influence amid a lack of roadside drug tests and workers failing drug tests, thereby exacerbating worker shortages because of the pandemic.
Medical Marijuana
New York Medical Marijuana Program Expands. The State Office of Cannabis Management launched a new certification and registration system for the state's medical marijuana program on Monday, expanding patient access and eligibility as it did so. Now, doctors, dentists, and nurse practitioners can recommend medical marijuana for any condition if they think it will benefit a patients instead of being limited to a list of specified conditions. The office has also doubled the amount of medical marijuana patients can obtain and it permanently waived patient and caregivers registration fees.
South Dakota House Votes to Override Will of Voters, Ban Medical Marijuana Home Cultivation. The House on Monday voted 41-29 to approve House Bill 1004, which bans the home cultivation of medical marijuana by patients and caregivers. The vote directly contravenes the will of the voters, who approved Initiated Measure 26 legalizing medical marijuana with home cultivation with nearly 70 percent of the vote. The bill now goes to the Senate.
Drug Testing
Wisconsin Republican Files Bill to Require Drug Testing for Welfare Beneficiaries. State Rep. Mark Born (R-Beaver Dam) has released a bill that would reinstate drug testing and work requirements for people receiving benefits under the state's FoodShare program. The measure is part of a larger package of legislation introduced by Republicans that seeks to undo an expansion of welfare benefits during the pandemic. The state already had such requirements for some welfare recipients, but Democratic Governor Tony Evers waived those requirements until September, saying the state doesn't have enough jobs for those seeking them. Born's bill, LRB 5571, would require Evers to begin implementing the existing work and drug testing requirements, including withdrawing any waiver or suspension of the requirements.