A North Dakota bill would increase monthly THC limits for medical marijuana patients, a South Dakota bill would bar pregnant or breast-feeding women from getting medical marijuana cards, and more.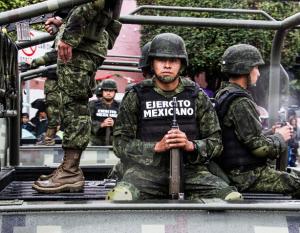 Marijuana Policy
Minnesota Marijuana Legalization Bill Wins First Committee Vote. A Democratic marijuana legalization bill, House File 100, was approved on a voice vote in the House Commerce Finance and Policy Committee Wednesday and has now been referred to the House Judiciary Finance and Civil Law Committee, the second of what could be as many as a dozen committee hurdles. The bill would allow people 21 and over to possess up to two ounces in public and up to five pounds at a residence, as well as allowing the gifting of amounts up to those limits. It also allows for the home cultivation of four mature and four immature plants, and it would set up a system of taxed and licensed marijuana commerce.
Medical Marijuana
North Dakota Senate Approves Bill to Raise Patients' 30-Day THC Limit. The Senate has approved Senate Bill 2068, which increases the amount of THC in products such as tinctures and lotions that patients may purchase in a 30-day period. The limit is currently 4,000 milligrams, and the bill originally would have doubled that to 8,000 milligrams, but bill sponsor Sen. Kristin Roers (R-Fargo) amended it down to 6,000 milligrams after the Senate Judiciary Committee voted 4-3 for a "do not pass" recommendation. The measure now heads to the House.
South Dakota Bill Would Bar Pregnant or Breast-Feeding Women from Access to Medical Marijuana. Anti-marijuana and anti-abortion zealot Rep. Fred Deutsch (R-Florence) has filed a bill that would block the Health Department from issuing medical marijuana cards to pregnant or breast-feeding women, House Bill 1053. The bill has been referred to the House Health and Human Services Committee. Deutsch served as treasurer for Protecting South Dakota Kids, a ballot measure committee that successfully opposed the 2022 marijuana legalization initiative and he also is a past president of South Dakota Right to Life, an anti-abortion group.
Foreign Policy
GOP Congressman Will File Bill to Authorize Use of Military Force Against Mexican Cartels. US Rep. Mike Waltz (R-FL) said over the weekend that he plans to introduce a bill that would authorize the use of certain US military capabilities against drug trafficking organization in Mexico. "They are defeating the Mexican army. These are paramilitary entities with billions and billions at their disposal," he said during an appearance on Fox's Sunday Morning Futures. But he specified that his proposed Authorization for the Use of Military Forces would not include placing the US military in combat in Mexico: "I'm not talking about US troops. But I am talking about cyber, drones, intelligence assets, naval assets." Former president Donald Trump also recently called for using US special forces, cyber warfare and other capabilities to "inflict maximum damage on cartel leadership, infrastructure, and operations." The Trump administration also considered designating cartels as foreign terrorist organizations, and a bill to the effect has been filed in the Senate.