No more pre-employment marijuana testing in Philly starting next month, Malta is set to become the first country is Europe to legalize weed this week, and more.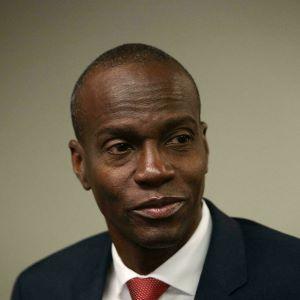 Marijuana Policy
Philadelphia Ban on Pre-Hire Marijuana Testing Takes Effect on January 1. An ordinance passed by the city council in April and signed into law by Mayor Jim Kenney (D) that bars employers from requiring potential hires to submit to pre-employment testing for marijuana will go into effect on January 1. The ban does not address testing of current employees, nor does it stop employers from firing people for being high on the job or having marijuana at the workplace. There are some exceptions to the ban: law enforcement positions, jobs requiring a commercial drivers license, and child care and health care workers.
St. Louis Mayor Signs Bill Repealing Marijuana Laws. Mayor Tishaura Jones (D) has singed Board Bill 132, which repeals the city's laws related to the possession of small amounts of marijuana and paraphernalia. "We are seeing a major shift in the way our country sees not just marijuana, but how it connects to public safety, incarceration, and economic opportunity in our communities," said Mayor Jones. "This law will help reduce racial disparities in our policing, make our city safer, and make St. Louis more competitive in hiring for city positions." Of 600 people arrested on marijuana charges in the city in the last three years, nearly 500 were black, the mayor's office said.
International
Haiti's Leader Kept a List of Drug Traffickers; His Assassins Came for It. Assassinated Haitian President Jovenal Moïse was moving against drug and arms smugglers, and that may be what is behind his murder, The New York Times reports: "Before being assassinated in July, he had been working on a list of powerful politicians and businesspeople involved in Haiti's drug trade, with the intention of handing over the dossier to the American government, according to four senior Haitian advisers and officials tasked with drafting the document.
The president had ordered the officials to spare no one, not even the power brokers who had helped propel him into office, they said -- one of several moves against suspected drug traffickers that could explain a motive for the assassination." When the gunmen who killed him burst into his residence, they stayed long enough to search through his files for his list of suspected drug traffickers, which one of the captured gunmen said was a key target.
"I would be a fool to think that narco-trafficking and arms trafficking didn't play a role in the assassination," said Daniel Foote, who served as the US special envoy to Haiti before stepping down last month. "Anyone who understands Haiti's politics or economics understands this." Some of the traffickers are linked to former President Michel Martelly, and his brother-in-law, Haitian businessman Charles Saint-Remy, at whom many fingers are being pointed, has been named by the DEA as a suspected drug trafficker.
Malta Set to Legalize Marijuana This Week, Would Be First in Europe. The Maltese parliament is set to approve a marijuana legalization bill Tuesday that the president has already promised to sign into law. People 18 and up could possess up to seven grams (a quarter ounce) and grow up to four plants. Home growers could possess up to 50 grams of their harvest at home. The bill does not envision commercial sales, but instead would allow for non-profit cooperatives to grow and distribute marijuana to members.