A congressman calls on the Transportation Department to adjust its drug testing policies for truck drivers to account for broad marijuana legalization, Michigan enacts a new asset forfeiture law for airports, and more.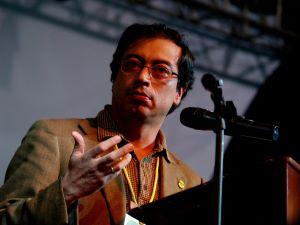 Marijuana Policy
State Financial Regulators Urge Congress to Pass Marijuana Banking Protections as Part of Manufacturing Bill. The Conference of State Bank Supervisors (CSBS), which represents state financial regulators from across the country, sent a letter Wednesday to House and Senate leaders urging them to include marijuana banking reform in the COMPETES Act, a large-scale manufacturing bill. "By granting a safe harbor for financial institutions, Congress can bring regulatory clarity to the financial services industry, address public safety concerns and ensure access to financial services for state-compliant marijuana and marijuana-related businesses," CSBS Acting President James Cooper said.
The group is calling on congressional negotiators to include the Secure and Fair Enforcement (SAFE) Banking act in the version of the bill that will go to President Biden. The House included it in its version of the bill, but the Senate removed the language. Senate Majority Leader Charles Schumer (D-NY) has consistently blocked passage of the SAFE Banking Act, arguing that outright federal legalization is the path to go down, but there is little sign that there is sufficient support in the Senate for a legalization bill to pass.
Asset Forfeiture
Michigan Bill to Let Airport Authorities Seize Suspected Drug Cash Signed into Law. Gov. Gretchen Whitmer (D) has signed into law a pair of Republican-sponsored bills, House Bill 4631and House Bill 4632, that will allow airport authorities to seize suspected drug cash or property without first obtaining a conviction or guilty plea if the cash or property exceeds $20,000. The seizure would still have to be upheld in a civil judgement. "Drug trafficking will not be tolerated in Michigan," said bill sponsor Rep. Graham Filler (R-Clinton County). "The men and women who keep our airports secure need to have the proper authority to keep drugs and drug money out of our state -- and this reform gives them the tools they need to get the job done."
Drug Testing
Lawmaker Calls on Transportation Department to Amend "Outdated" Marijuana Testing Requirements. Rep. Earl Blumenauer (D-OR) has sent a letter to Transportation Secretary Pete Buttigieg calling on the department to change its policies that punish commercial truck drivers for using marijuana while off the job. "To date, 48 states have enacted laws that, to varying degrees, relax their prohibitions against the use of marijuana," wrote Blumenauer. "Nevertheless, your department's zero-tolerance policy sweeps up drivers who were unimpaired, drivers who have not used cannabis for weeks or even months, and drivers who have used federally-legal CBD oils. Blanket disqualifications are unjust, unfair, and cause widespread economic and social damage. Thousands of driving positions are unfilled, compounding our supply chain woes. Penalizing safe drivers who comply with state cannabis laws harms both the drivers and the supply chains they support." Amidst supply chain challenges and a driver shortage, more than 36,000 truckers have had their licenses suspended for testing positive for marijuana metabolites in recent months.
International
Leftist Critic of US Drug War Poised to Win Colombian Presidency. Former leftist guerilla and Bogota mayor and current Senator Gustavo Petro is poised to win the first round of Colombia's presidential elections (although he may be forced into a run-off if he comes in with less than 50 percent of the vote). Petro is a staunch critic of the US's drug war in Colombia, frequently noting that despite spending billions on military and law enforcement and decades of US pressure to reduce drug production, the country remains a top supplier of cocaine and is awash in prohibition-related violence. He has also recently questioned the extradition last month of the head of the Gulf Clan Cartel, Dairo Antonio Usuga and is more broadly critical of extradition.
"Extradition: it merits a discussion -- a review of the figures -- to see if what's been done for 40 years has worked or not; if a million dead Latin Americans -- the majority Colombians and Mexicans -- has been worth it," he said in an interview last month. Despite all the violence and security spending, Colombian cocaine production has tripled in the past decade, according to US government data.