The NYPD reverses course on testing cops for marijuana, Colorado's governor signs an executive order protecting marijuana-using workers from discrimination, and more.
Marijuana Policy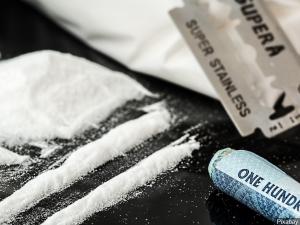 House Approves More Marijuana Amendments as Part of Defense Spending Bill
. The House on Thursday approved a half dozen marijuana amendments to the National Defense Authorization Act, including amendments to protect banks that work with state-legal marijuana businesses and allow Department of Veterans Affairs doctors to recommend medical marijuana to patients. The banking amendment came from Rep. Ed Perlmutter (D-CO) and contains the language of the Secure and Fair Enforcement (SAFE) Banking Act, which has been included in other omnibus spending bills only to be stripped out in conference committee by Senate leadership, which is still holding out for a full-fledged marijuana legalization bill.
Colorado Governor Issues Executive Order to Protect Marijuana Users from Workplace Discrimination. Gov. Jared Polis (D) has issued an executive order designed to protect workers from being punished or denied a professional license for using, possessing, or growing marijuana. The order includes people from other states. "The exclusion of people from the workforce because of marijuana-related activities that are lawful in Colorado, but still criminally penalized in other states, hinders our residents, economy and our State," said Polis. The order also directs the state Department of Regulatory Agencies to not provide information to aid in professional investigations related to legal marijuana-related activities in the state.
NYPD Says It Will Stop Testing Cops for Weed, Then Reverses Course. The NYPD on Wednesday announced it would quit drug testing officers for marijuana, only to reverse course within a matter of hours. "The New York City Law Department has directed the NYPD to cease all random, scheduled and pre-employment testing for marijuana," an NYPD spokeswoman said early Wednesday. "The Department will continue to administer marijuana screenings to personnel when there are indications of impairment and is reviewing its current policies in light of this directive." But later in the day, an NYPD spokesman said that the department was in discussions with the Law Department about possible conflicts with federal law and that in the meantime, it was back to the old policy. "While these discussions continue, there is no change in NYPD policies, procedures, or testing protocols regarding the use of Marijuana by uniformed members of the service," the spokesperson announced.
International
Colombian Coca, Cocaine Production Fell Slightly Last Year, Drug Czar's Office Says. The Office of National Drug Control Policy (ONDCP -- the drug czar's office) reported Thursday that Colombia had seen slight reductions in coca cultivation and cocaine production in 2021. Estimated coca cultivation dropped from 600,000 acres to 578,000, while estimated cocaine production dropped from 994 tons in 2020 to 972 tons last year. Despite billions of dollars in US anti-drug and counter-insurgency funding over the past several decades, Colombia remains one of the world's top cocaine producer, with leftist rebel factions, former rightist paramilitaries, and criminal gangs competing earn black market profits from the trade. ONDCP also reported that Peruvian cocaine production and coca cultivation dropped slightly as well last year, but production was up slightly in Bolivia, leaving global cocaine production at near record levels.