Washington state legislators advance a bill allowing interstate marijuana commerce, Kansas lawmakers file a pair of asset forfeiture reform bills, and more.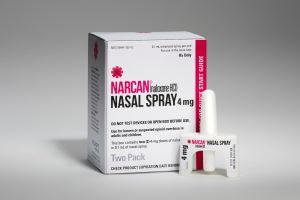 Marijuana Policy
New Hampshire Marijuana Legalization Bill Wins Committee Vote. The House Commerce and Consumer Affairs Liquor Subcommittee has revised and approved a marijuana legalization bill, House Bill 639, originally filed by bipartisan House leaders. As amended, the bill now would legalize the possession and gifting of up to four ounces of marijuana and a state agency would be responsible for regulating the marijuana market and issuing business licenses. There is no provision for home cultivation or the expungement of past convictions, and localities would be able to limit or ban pot businesses within their jurisdictions. The bill now heads for a House floor vote, then back to the House Finance Committee, and then back for another House floor vote before heading to the Senate.
Washington Bill to Allow Interstate Marijuana Sales Wins Committee Vote. The House Committee on Regulated Substances and Gambling has approved a bill to allow in-state marijuana companies to sell their products in other states, House Bill 1159. If the bill passes, it would require changes in federal law or policy to go into effect. California and Oregon have already adopted similar measures. The bill now goes to the House Rules Committee before heading for a possible floor vote.
Asset Forfeiture
Kansas Bills Would Reform State Asset Forfeiture Process to Require a Conviction but Federal Loophole Would Remain. The House Judiciary Committee has introduced two bills, House Bill 2380 and House Bill 2396, that would reform asset forfeiture laws to prohibit the state from taking property without a criminal conviction in most cases. But the legislation leaves a loophole open that would allow police to continue using asset forfeiture by partnering with the feds. The bill also attempts to address "policing for profit" by directing that all forfeiture proceeds go to the state's general fund, not law enforcement agencies.
Harm Reduction
FDA Panel Calls for Over-the-Counter Naloxone. A panel of Food and Drug Administration (FDA) experts has voted unanimously to call for the overdose-reversing drug naloxone to be made available over the counter to aid the national response to the opioid crisis. The non-binding vote came despite concerns from some panel members that the drug's instructions and packaging could confuse people. The manufacturer, Emergent Biosolutions, said it would revise its packaging an labeling. Naloxone is already available without a prescription, but it is kept behind the pharmacy counter.