The US Virgin Islands legalizes marijuana, a Mississippi fentanyl test strip bill is moving, and more.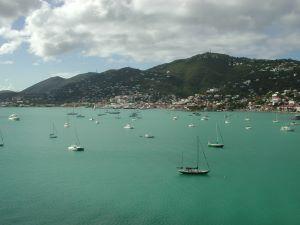 Marijuana Policy
US Virgin Islands Governor Signs Marijuana Legalization, Expungement Bills. Gov. Albert Bryan Jr. (D) has signed into law a pair of bills legalizing marijuana and setting up an expungement process for people with marijuana convictions. "From the beginning of the Bryan-Roach Administration, we have worked towards the legalization of the adult use of cannabis, and today, with the hard work of the members of the 34th Legislature and prior Legislatures and the efforts of my team, we are finally here and finally signing into law the Virgin Islands Cannabis Use Act," the governor said.
Separately, the governor also proclaimed that "all criminal convictions for the simple possession of marijuana" are fully and completely pardoned. The legalization bill allows people 21 and over to possess up to two ounces of buds, 14 grams of concentrates, and one ounce of marijuana products such as edibles and ointments. The bill has no provision for home cultivation, except for people who use marijuana for religious purposes. It also creates a regulatory agency for marijuana commerce and sets a minimum 18 percent tax on dispensary sales, and it includes several equity components.
Medical Marijuana
South Dakota Bill to Allow for Wider Use of Medical Marijuana Heads for Senate Floor Vote. A bill that expands the list of qualifying conditions for medical marijuana use to include PTSD, multiple sclerosis, and glaucoma, Senate Bill 1was approved by the Senate Health and Human Services Committee Wednesday and now heads for a Senate floor vote. The bill came out of the "Medical Marijuana Oversight Committee,"which met in the interim after the 2022 legislative session. That committee is made up of state lawmakers and officials, law enforcement officers, medical professionals, and industry experts from across the state. The bill passed the committee on a 6-1 vote.
Asset Forfeiture
Mississippi Bill Would End Civil Asset Forfeiture and Opt State Out of Federal Program in Most Cases. Rep. Dana Criswell (R) has filed House Bill 622, which would end civil asset forfeiture and effectively opt the state out of a program that allows police to do an end run around state forfeiture laws by handing cases off to the federal government (and getting a big cut of the proceeds). The bill has been referred to the House Judiciary B Committee.
New Hampshire Bill Would Reform Civil Asset Forfeiture Process and Take Steps to Opt Out of Federal Program. Reps. Dan McGuire (R) and Daniel Popovici-Muller (R) have filed House Bill 593, which would require a prior criminal conviction before asset forfeiture could occur in most cases. The state has a special asset forfeiture process for drug offenses, and this bill would require prosecutors to obtain a criminal conviction in most cases before proceeding with asset forfeiture. It would also take steps to opt the state out of a program that allows police to do an end run around state forfeiture laws by handing cases off to the federal government (and getting a big cut of the proceeds). The bill is now before the House Criminal Justice and Public Safety Committee.
Harm Reduction
Mississippi Fentanyl Test Strip Decriminalization Bill Wins House Committee Vote. The House Drug Policy Committee on Wednesday approved House Bill 7, which would decriminalize fentanyl test strips by removing them from the state's definition of drug paraphernalia. Under current state law, possession of fentanyl testing devices is punishable by up to six months in jail. Committee Chairman Lee Yancey (R) said the measure is not encouraging drug use, but aimed at saving lives. "We're just trying to prevent a mistake from becoming a fatal mistake," Yancey said. The bill must pass the full House by February 9 to stay alive.