Oregon goes after water haulters in a bid to repress illicit pot grows, the Utah House approves a psychedelic study task force bill, and more.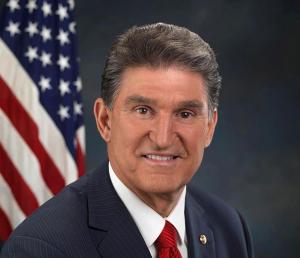 Marijuana Policy
Oregon Bill Targets Water Haulers in Bid to Clamp Down on Illicit Marijuana Grows. A bill aimed at reining in rampant illicit marijuana production in the southern part of the state, House Bill 4061, would do so by imposing new record-keeping requirements on water haulers and imposing civil and even criminal penalties for haulers who violate the rules or sell to illicit marijuana growers. The bill would also make it a crime to pump ground water to supply illicit marijuana grows without a water right. Farm groups have raised concerns that the bill could have unintended consequences, and legal marijuana growers object to proposed additional licensing requirements. Bill sponsors said they will attempt to amend the bill to address those concerns.
Psychedelics
Utah House Approves Psychedelic Study Task Force Bill. The House last Thursday overwhelmingly approved House Bill 0167, which would create a task force to study the therapeutic potential of psychedelic substances and to develop possible regulations for their lawful use. The bill would create a Mental Illness Psychotherapy Drug Task Force, which would "study and make recommendations on drugs that may assist in treating mental illness." The bill now heads to the Senate.
Asset Forfeiture
Kansas Bill Would Reform State Asset Forfeiture Laws but Federal Loophole Would Remain. The House Judiciary Committee has introduced an asset forfeiture reform bill, House Bill 2648, which would end civil asset forfeiture (without a criminal conviction) in most cases and addresses "policing for profit" by directing all seizures go to the general fund instead of going to the law enforcement agency that made the seizure, as is the case under current state law. But the bill does not address a loophole that allows state and local law enforcement to get around state asset forfeiture laws by turning cases over to the federal government, which under its equitable sharing program then returns 80 percent of the proceeds to the seizing agency. Instead, it specifically allows police to "transfer the custody or ownership to any federal agency if the property was seized and forfeited pursuant to federal law." The bill gets a House Judiciary Committee hearing on Wednesday.
Harm Reduction
Public Health Group Vital Strategies Launches Online Drug Overdose Memorial Site, Harm Reduction Media Campaign. The public health organization Vital Strategies launched a new, interactive, online memorial on Monday to honor those who have lost their lives to a drug overdose -- more than one million in the past two decades in the US -- far surpassing car crashes and firearm fatalities combined. Inspired by the AIDS quilt, the digital mosaic allows anyone to commemorate a loved one lost to overdose and calls for urgent action in their name.
The memorial's launch is accompanied by the largest-ever national advertising campaign promoting harm reduction, starting with a full page ad in the New York Times featuring 200 real people working in harm reduction, on the front lines of the overdose crisis. Three video ads featuring overdose prevention advocates whose own lives were saved by harm reduction will air 6,000 times in and around Washington, DC on a range of channels including: CNN, BET, ESPN, YouTube, Hulu and various podcasts, totaling 37 million impressions.
Manchin, Rubio File Bill to Block Federal Government from Buying Crack Pipes. US Sens. Joe Manchin (D-WV) and Marco Rubio (R-FL) sought to score political points around last week's federal "crack pipe" controversy by a filing a bill last Friday to bar the use of federal funds to buy and distribute devices used to consume drugs, such as glass pipes used for smoking crack and meth and syringes. Their bill is the cutely acronymed Preventing Illicit Paraphernalia for Exchange Systems Act, or PIPES Act.
"Every American and West Virginian has been impacted by the drug epidemic that has killed over 101,000 Americans from April 2020 to April 2021," Manchin said. "While this is a heartbreaking issue that must be fully addressed by the federal government, using taxpayer funds to buy paraphernalia for those struggling with substance use disorder is not the solution." But the provision of supplies such as clean syringes and "smoking kits" that include rubber stoppers, screens, cleaning dowels, vaseline, and scouring pads are a proven harm reduction intervention aimed at reducing overdoses and the spread of infectious disease, as well as improving overall user health.