Houston's DA tells the cops not to jail people for less than four grams of drugs, Washington's House votes to keep drug possession a misdemeanor, and more.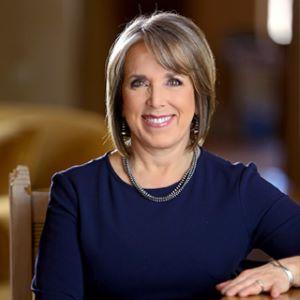 Marijuana Policy
Illinois Senate Approves Bill to Ban Car Searches Over Marijuana Odor. The Senate has approved Senate Bill 125, which bars police from conducting car searches based on the smell of marijuana emanating from a vehicle. Now, state residents will no longer have to store their weed in an odor-proof container as they travel the state's roads and highways. "People -- especially people of color -- are unnecessarily pulled over far too often," said bill sponsor Sen. Rachel Ventura (D). "The odor of cannabis alone shouldn't be one of those reasons. Cannabis is legal in Illinois and it's a pungent scent that can stick to clothes for extended periods of time."
Medical Marijuana
Oklahoma House Committee Approves Package of Medical Marijuana Bills. The House Alcohol, Tobacco and Controlled Substances Committee on Wednesday approved eight different medical marijuana bills, including one that would limit the THC content of edibles. Senate Bill 440 would limit Delta-9 THC content to 1,000 milligrams per package. Among other bills, Senate Bill 437 would force the Oklahoma Medical Marijuana Authority to rebid its contract for seed-to-sale technology. Senate Bill 645 would require packaging of all products, including flower. Senate Bill 801 would allow authorities to monitor water and power usage of grow facilities. Senate Bill 913 would require grow operators to post a $50,000 bond unless they've owned the property for at least five years.
Texas House Passes Bill to Expand Medical Marijuana Program. The House on Wednesday approved a bill that would add people with chronic pain to the state's list of people eligible to use medical marijuana, House Bill 1805. Texans who suffer from post-traumatic stress disorder (PTSD), autism, ALS, cancer and epilepsy already qualify under the program.
Drug Policy
Drug Policy Alliance Reacts to Biden Administration Designating Fentanyl Combined with Xylazine as an Emerging Threat. In response to the White House today designating fentanyl combined with xylazine as an emerging threat, Maritza Perez Medina, Director of the Office of Federal Affairs at the Drug Policy Alliance, released the following statement:
"We, too, are concerned about xylazine and agree that more public health tools are urgently needed. This should include public education, evidence-based treatment and harm reduction, xylazine test strips and other life-saving overdose prevention services, such as overdose prevention centers. And because xylazine is most often combined with opioids, we should continue to double down on increasing access to naloxone and medications to treat opioid use disorder, like methadone and buprenorphine. We should also fund further research into xylazine, its potential harms and benefits, and possible antagonists that could reverse xylazine-involved overdoses, similar to the way naloxone can reverse opioid-involved overdoses.
"Yet, in order for these to be fully effective, the Biden Administration must learn from the mistakes of the past and not push more supply-side interdiction policies. They are incredibly counterproductive and lead to a more unknown and potentially more potent drug supply. Crackdowns on prescription opioids and heroin created the conditions for fentanyl analogues to flourish and overtake the drug supply. And now history is once again repeating itself, with newer, potentially more harmful substances -- like xylazine -- popping up and already overtaking some markets. Make no mistake, focusing on supply-side interdiction will only dig us deeper into this crisis and inevitably result in more loss of life."
New Mexico Governor Vetoes Two Sentencing Reform Bills. In a nod to law enforcement, Gov. Michelle Lujan Grisham (D) has vetoed two sentencing reform bills saying prosecutors needed tools to "encourage" defendants to get drug treatment. Senate Bill 187 would have no longer allowed courts to count a drug possession charge or a DWI charge from another jurisdiction when considering sentencing someone as a "habitual offender." Senate Bill 84 would have revised the state's probation and parole system and tied punishments to the severity of the violation -- rather than the crime that originally sent them to prison.
Washington House Votes to Keep Drug Possession a Misdemeanor. The House voted early Wednesday morning to keep drug possession a misdemeanor, which it had been temporarily since the state Supreme Court threw out the state's felony drug possession law in 2021. Senate Bill 5536 will allow police to arrest drug possessors on a first offense, but also give them full discretion to divert offenders. The maximum sentence for a gross misdemeanor is one year in jail. The bill also allows drug charges to be wiped from someone's record if he commits no new offenses in a year, even if they have not completed drug treatment. Efforts to decriminalize or re-felonize drug possession both came up short.
Law Enforcement
Houston DA Tells Police Not to Jail Small-Time Drug Offenders. Harris County (Houston) District Attorney Kim Ogg (D) has sent a memo asking local law enforcement to not take people into custody for possessing less than four grams of drugs. Citing a backlog of criminal cases in the county, Ogg said the move will shorten the time between case filing and the final disposition of the case. "This means people will not languish in jail as long, cases will not crowd up dockets as long, and we will continue to prioritize the serious violent crimes over those cases,"said Ogg. "If there's a public safety threat, there's an exception to the policy."
Psychedelics
Washington House Passes Bill Setting Framework for Psilocybin Use. The House on Tuesday approved Senate Bill 5263, which would allow the state to establish an advisory board and task force to provide advice and recommendations on developing a regulatory framework for access to psilocybin. If ever legalized, only Washington residents who are 21 and older would be able to access the drug. The Senate has already approved the bill, but because the House amended it to add a pilot program psilocybin to serve veterans and first responders with post-traumatic stress disorder, depression and substance use disorder, it must now go back to the Senate for a concurrence vote.
International
Germany Waters Down Marijuana Legalization Plan After Talks with European Union. After discussions with the European Union, the German government says it now plans to legalize the possession and private cultivation and distribution of marijuana but not widespread sales in pot shops. The legislation does include a pilot project for a small number of licensed pot shops to evaluate the effect of a commercial marijuana supply chain on public health, the black market, and the protection of minors. Under the plan, possession of up to 25 grams would be legal. The government gave no time line for moving the legislation.