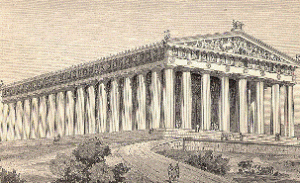 January 23, 1912: In the Hague, twelve nations sign a treaty restricting opium and coca production.
January 21, 1943: The New York Times reports that swing-band leader Gene Krupa pleaded innocent to a charge that he contributed to the delinquency of a minor by asking 17-year-old John Pateakos to fetch marijuana cigarettes from his hotel room for him.
January 25, 1990: President George Bush proposes to add an additional $1.2 billion to the budget for the war on drugs, including a 50% increase in military spending.
January 22, 1992: The California Research Advisory Panel concludes that drug prohibition has a more harmful effect on society and the individual than illegal drugs.
January 24, 1992: A Washington Post editorial comments, "... performance testing appears to be more effective than the standard urinalysis now used in the industry both after accidents and on a random basis." It also mentions that 97 percent of railroad accidents are caused by fatigue, illness, stress and other factors not associated with drug or alcohol use, and states, "On an annual basis, the test is less expensive than periodic urinalysis, and it's far less intrusive."
January 25, 1993: Based on a tip that drugs were on the premises, police smash down the door and rush into the home of Manuel Ramirez, a retired golf course groundskeeper living in Stockton, California. Ramirez awakes, grabs a pistol and shoots and kills one policeman before other officers kill him. No drugs are found.
January 25, 1994: The Violent Crime Control and Law Enforcement Act extends ONDCP's mission to assessing budgets and resources related to the National Drug Control Strategy. It also establishes specific reporting requirements in the areas of drug use, availability, consequences, and treatment.
January 25, 1995: The Marijuana Policy Project (MPP) is incorporated as a nonprofit organization in the District of Columbia by Robert Kampia and Chuck Thomas. MPP's mission is to provide the marijuana law-reform movement with full-time, organized lobbying on the federal level.
January 23, 1996: President Clinton nominates General Barry McCaffrey to become the nation's fourth drug czar.
January 20, 1997: The Lymphoma Foundation calls for rescheduling of marijuana as a medicine and the reopening of the Investigational New Drug compassionate access program.
January 19, 1999: Twenty heavily armed officers from the Placer County sheriff's department in northern California raid the home of Steve and Michele Kubby.
January 20, 2000: John Warnecke, former friend and colleague of Al Gore at The Tennessean, contradicts Gore's characterization of his past marijuana use as minimal. He notes that Al Gore was a regular user, and that he used marijuana for at least four years after he claims to have stopped.
January 21, 2003: Ed Rosenthal's federal trial for marijuana cultivation begins. Rosenthal was growing medically with authorization from the city of Oakland, California, but his legal team is barred by Judge Charles Breyer from informing the jury of this. Rosenthal is ultimately convicted but sentenced to one day, time already served.
January 21, 2003: A Sydney Morning Herald (Australia) article discusses a Commonwealth Government report that found tobacco and alcohol accounts for 83 percent of the cost of drug abuse in Australia, dwarfing the financial impact of illegal drugs.
January 21, 2003: MAPS and California NORML sign a contract for a $25,000 protocol study to evaluate the contents of the vapor stream from the Volcano Vaporizer.
January 24, 2005: The US Supreme Court, in a 6-2 decision, rules that police do not violate the Fourth Amendment when they use drug-detecting dogs to locate illegal drugs in the trunks of cars during a legal traffic stop.