Along with our weekly in-depth Chronicle reporting, DRCNet has since late summer also been providing daily content in the way of blogging in the Stop the Drug War Speakeasy [10] -- huge numbers of people have been reading it recently -- as well as Latest News links (upper right-hand corner of most web pages), event listings (lower right-hand corner) and other info. Check out DRCNet every day to stay on top of the drug reform game!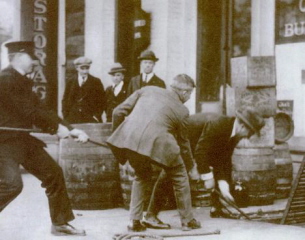 Since last issue:
Scott Morgan bring us "Mitt Romney Recommends Lying to the Kids About Drugs," "Mark Souder Can't Stop Accusing People of Being Drug Legalizers," "Awesome: Marijuana Compound Might Cure Breast Cancer" and "People are Licking Toads Again."

Phil Smith previews the stories "Goodbye To a Drug Warrior; Australian Prime Minister John Howard Set to Lose Power in Saturday's Elections" and "As We Mark the Anniversary of the Killing of Kathryn Johnston, Poll Commissioned by DRCNet (StoptheDrugWar.org) Finds Little Support for SWAT-Style Drug Raids in Most Cases."

David Guard posts numerous press releases, action alerts and other organizational announcements in the In the Trenches [11] blog. And please join us in the Reader Blogs [12] too.
Thanks for reading, and writing...