An international working group of 11 researchers from six countries will recommend that Driving Under the Influence of Drugs (DUID) laws aimed at marijuana users adopt a limit of a set amount of THC in the bloodstream instead of relying on a zero tolerance approach that criminalizes anyone who has any THC or metabolites in his bodily fluids. Zero tolerance DUID laws are in effect in several countries and several US states.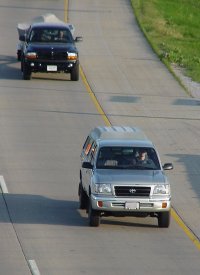 But the group, led by prominent marijuana and driving impairment researcher Franco Grotenherman, found that zero tolerance laws are not science-based and wrongly classify many non-impaired drivers as being under the influence of marijuana.
The group suggested a limit of between seven and 10 nanograms of THC per milliliter of blood serum to accurately indicate impairment. That would compare to a blood alcohol level of 0.05%, which is lower than the currently used 0.08% or 0.10%.
National Organization for the Reform of Marijuana Laws [8] (NORML) senior policy analyst Paul Armentano told the national NORML conference in Los Angeles last weekend that the federal government is preparing to release a report containing recommendations on DUID laws later this year. The study will advocate zero tolerance laws, Armentano predicted.
Grotenherman and his colleagues published their findings in the October 2007 issue of the journal Addiction. An abstract is available online here [9].