South Dakota Attorney General Larry Long (R) has his hands full this week as roughly half a million bikers cram into the small town of Sturgis for the 66th Annual Black Hills Motorcycle Rally [10]. The normally placid area has already seen two motorcyclist deaths in accidents, one murder, and a shootout between members of the Hell's Angels and Outlaws biker gangs that left five people wounded. And that's with things just getting underway.
But Attorney General Long has another problem this week, and he can't blame this one on the bikers. Medical marijuana patient Valerie Hanna, chief spokesperson for South Dakotans for Medical Marijuana [11], filed a suit against him Wednesday in the state capital, Pierre. The lawsuit charges that his description of the group's medical marijuana initiative [12] is so unfair and inaccurate that it violates state law.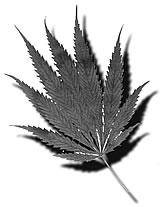 The tightly written measure, based largely on neighboring Montana's successful 2004 initiative, allows seriously ill patients to possess up to one ounce of usable marijuana and six plants if they have a doctor's recommendation and have registered with the state and obtained an identification card. Patients who comply with those rules would be protected from arrest and prosecution by state authorities. The measure also allows patients to designate a caregiver to grow marijuana for them. It creates protections for doctors who advise their patients that the benefits of using marijuana outweigh the risks, and it imposes restrictions on public use and driving under the influence.
Under South Dakota law, the state attorney general is charged with writing descriptions of all measures appearing on the ballot. Under the law, the ballot description must be an "objective, clear, and simple summary" of the measure. The attorney general's summary is the only description of the initiative voters will see when they cast their ballots in November.
Long didn't get off to a good start. Before he even got to the ballot summary itself, he decided to change the very name of the measure. Known from the beginning and filed with the state as "An act to provide safe access to medical marijuana for certain qualified persons," Long decided it would be better titled as "An Initiative to authorize marijuana use for adults and children with specified medical conditions." The complete text of his ballot explanation [13] is as follows:
Currently, marijuana possession, use, distribution, or cultivation is a crime under both state and federal law. The proposed law would legalize marijuana use or possession for any adult or child who has one of several listed medical conditions and who is registered with the Department of Health. The proposed law would also provide a defense to persons who cultivate, transport or distribute marijuana solely to registered persons. Even if this initiative passes, possession, use, or distribution of marijuana is still a federal crime. Persons covered by the proposed law would still be subject to federal prosecution for violation of federal drug control laws. Physicians who provide written certifications may be subject to losing their federal license to dispense prescription drugs.
"This is just wrong," said Hannah. "The attorney general is making it sound like doctors could be prosecuted and children would have access to marijuana. We filed this lawsuit to force him to act within the law and treat this ballot measure fairly," she told Drug War Chronicle.
"The legal brief filed today lays out in chapter and verse how deeply messed up that ballot language is," said Bruce Mirken, communications director for the Washington, DC-based Marijuana Policy Project [14], which financed signature-gathering for the initiative and intends to protect its investment. "What the attorney general did in his summary is absolutely illegal. The state law is quite clear that he is supposed to prepare a brief, accurate, factual summary of an initiative, not provide a bunch of speculation and conjecture," he told the Chronicle. "For all practical purposes, this is an editorial against the initiative. That an inaccurate and misleading summary is the last thing voters will see is just outrageous."
The South Dakota Attorney General's office did not return Drug War Chronicle calls asking for an explanation of the ballot language or comment on the lawsuit.
An accurate explanation of the measure will be critical in South Dakota, a socially conservative state dominated by conservative politicians who have never met a drug war they didn't like -- or a medical marijuana claim that they did. Medical marijuana bills have died a lonely, ignominious death in the state legislature, and the state courts passed on an opportunity to allow medical marijuana users to raise a medical necessity defense. South Dakota is a state where people actually are sentenced to jail time for possession of small amounts of marijuana, and it has "internal possession" laws that allow prosecutors to pile yet another charge on anyone they catch.
"For medical marijuana users here, the fear is real," said Harper, a nurse and 10-year veteran of the armed forces who was exposed to nerve gas while serving in the Gulf War and has been using marijuana to alleviate her symptoms for the past six years. "I smoke three times a day, and my body can be used to convict me. It's already happened once. I was pulled over for speeding on the way to the VA hospital and I had enough marijuana for a two-day supply," she related. "They charged me with both possession and internal possession and I had to pay $500. That's how it is for patients around here. You take money from sick patients or you waste money throwing sick patients in jail."
Harper isn't the only medical marijuana patient who is afraid, but, given the repressive atmosphere in South Dakota, it is not surprising that she is one of the few willing to speak out. A Huron resident and cancer patient who is using marijuana to alleviate nausea related to chemotherapy told the Chronicle he would like to speak out, but feared drawing attention to himself. "I've already been busted for this," he said. "I don't want to get raided again."
If that patient is to win the protection that would be afforded by the South Dakota medical marijuana initiative, the least he deserves is a level playing field when it comes to the ballot language. South Dakota Attorney General Long has yet to demonstrate he is willing or able to do that. Now, initiative organizers and medical marijuana patients are looking to the courts to make him do his job.