The mayor of Washington, DC, declares an opioid public health emergency, red state Louisiana now has a majority for marijuana legalization, and more.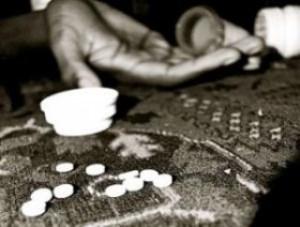 Marijuana Policy
Louisiana Poll Has Slight Majority for Legalization [19]. A new poll from the University of New Orleans Research Center has support for marijuana legalization at 52 percent in the deep red state. Prior to 2021, the majority of registered voters were firmly against legalization, but that has now shifted.
"What we're finding is that there has been this switch over the last couple of years for the majority opposition now to majority support so it seems to be this consistent majority out there that would like to see the recreational use of marijuana legalized," said UNO political science professor Ed Chernevak.
The survey was conducted from October 25 to November 2 and queried 429 respondents.
Opiates and Opioids
White House Pushes for Opioid Funding [20]. The White House on Tuesday used the release of new data from the 2022 National Survey on Drug Use and Health showing more than 48 million people experienced a substance use disorder in 2022 and that three-quarters of them did not get treatment to push for funding to deal with the opioid crisis.
"Overdose deaths have flattened in 2022 and 2023 after sharp increases from 2019 to 2021. That's progress. And it is important to recognize, but we still have a long way to go.And today's data underscores this point," said White House Drug Policy Director Rahul Gupta. "The bottom line is that we're dealing with a historic and unprecedented epidemic. And it requires historic and unprecedented funding to match the scale and President Biden's supplemental funding request will help us get there."
Last month, the administration asked for $1.2 billion for a law enforcement crackdown on fentanyl and related drugs and $1.55 billion to expand opioid treatment and harm reduction programs that are provided under State Opioid Response grants. No legislation to deal with opioid overdoses has had a floor vote in either chamber this year.
"Right now, the President's emergency supplemental budget request is before Congress with a request for additional, critical funds to take on the overdose crisis," said Health and Human Services Secretary Xavier Becerra. "Now Congress must do its part."
Washington, DC, Mayor Declares Opioid Public Emergency [21]. Mayor Muriel Bowser (D) on Monday declared a public emergency over the opioid crisis as the number of fatal overdoses has doubled in the past five years, driven largely by fentanyl. Opioid deaths this are on track to surpass the record 461 deaths recorded last year.
The emergency order goes into effect immediately. It directs city agencies to use a shared overdose tracking system so outreach teams can identify and respond to hot spots more effectively and it suspends some contracting rules to more quickly provide services.
Bowser acted after the DC Council last week passed a nonbinding resolution urging her to declare the public health emergency.
"We have too many people dying in our city related to fentanyl overdoses most specifically," Bowser said. "We believe that the contracting vehicle will allow us to move -- we hope -- more quickly," she said.
But the emergency only lasts 15 days and has no funding or on the ground services, such as housing, transportation, or job services, and that is causing some advocates to warn that it is insufficient.
"The most important thing is these types of declarations need to come with funding and services that could be immediately stood up. If we say it's a crisis, we need to respond as if it's a crisis," said Emily Kaltenbach, senior director of state advocacy and criminal legal reform at the Drug Policy Alliance. "We need to think beyond the strategies that may have seemed realistic five years ago."