A leading critic of former Philippines President Duterte's drug war has been freed from prison after being jailed for nearly seven years on bogus drug charges, Vietnam sentences 18 people to death for drug offenses, and more.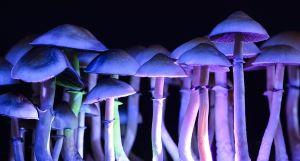 Psychedelics
Wisconsin Bipartisan Bil to Create Psilocybin Research Program for Vets with PTSD [18]. Sens. Jesse James (R) and Dianne Hesselbein (D), as well as Reps. Nate Gustafson (R) and Clinton Anderson (D) have joined together to file a bill that would create a psilocybin research pilot program in the state.
The bill would create a pilot program to study the therapeutic potential of the psychedelic in the treatment of post-traumatic stress disorder (PTSD) among veterans. The program would be run through the University of Wisconsin at Madison, where a multidisciplinary psychedelics research division has been in place since 2021.
"Wisconsinites, especially our veterans struggling with treatment-resistant PTSD, deserve the 'Right to Try' the best possible care and support," Gustafson said. "I am proud to work across the aisle to propose a bipartisan bill to create a medicinal psilocybin treatment pilot to fulfill our moral duty to our veterans, who have selflessly served our country."
"The mental health of our veterans is incredibly important. Increasing treatment opportunities for veterans with PTSD is something we should all agree on," Anderson said. "I'm proud of this bipartisan bill to support those who served our country."
Massachusetts Governor Proposes Bill to Study Psychedelic Treatments for Veterans [19]. Gov. Maura Healey (D) filed a bill on Veterans Day to increase benefits and promote inclusivity for veterans in the state that includes a provision that would create a "public-private working group to study the health benefits of psychedelics as treatment for veterans suffering from physical or mental health disorders related to their service."
Healey's bill comes after various legislators have already been discussing psychedelic legalization, and two versions of a psilocybin initiative petition have been filed in the state by the group Massachusetts for Mental Health Options.
International
German Lawmakers Postpone Marijuana Legalization Vote Scheduled for Next Week [20]. Lawmakers in the Bundestag have postponed a final vote on marijuana legalization that was scheduled for next week, saying that the issue "will be decided in December," according to lawmaker Carmen Wegge.
"I know this is a huge disappointment for many," said Wegge, of the Social Democratic Party (SPD). "That's why this decision wasn't easy for anyone. However, well-designed improvements are in all of our interests."
A member of the allied Green Party, Kirsten Kappert-Gonther, explained the delay on social media by saying that "some wording still needs to be worked on." Legalization will come, she emphasized, "just a little later."
"I am confident that the law will become significantly better as a result of the discussions," Green Party lawmker Kirsten Kappert-Gonther said. "This is for a good cause, quality comes before time pressure. Some wording still needs to be worked on," she said, adding that legalization will come, "just a little later."
Philippine Politician Jailed by Duterte for Criticizing His Drug War Freed After Seven Years [21]. Former senator Leila de Lima has been granted release on bail after being held in prison for nearly seven years on bogus drug charges after she criticized then-President Rodrigo Duterte war on drugs, under which tens of thousands of people were killed.
As she left prison, she was greeted by dozens of supporters. De Lima thanked her supporters, the news media, and the administration of Duterte successor Ferdinand Marcos Jr. "for respecting the independence of the judiciary and the rule of law."
De Lima is a global cause celebre. The United Nations Working Group on Arbitrary Detention concluded that her imprisonment was arbitrary and without legal basis.
She was jailed in 2017 after starting a Senate probe into Duterte's drug war. Earlier, she had clashed with Duterte when, as human rights commissioner, she investigated death squad killings in Davao City, where Duterte was mayor for two decades.
Five witnesses who testified against her in the drug case have recanted their testimony in the past couple of years, leading to hopes that the charges against her will be dropped or that she will be acquitted. De Lima has already been acquitted in two of the three cases brought against her.
"We have waited a long time for this day, believing that what is right and true will always prevail," said Leni Robredo, the former vice president, opposition leader and presidential candidate, under whose ticket de Lima unsuccessfully ran for reelection from prison in 2022.
Amnesty International called on the Marcos administration to ensure De Lima's safety. "The government must now guarantee her safety, security and protection as she remains the target of vilification and threats," it said in a statement.
Vietnam Sentences 18 to Death in Drug Bust [22]. A Vietnamese court has sentenced 18 people to death, including two South Koreans and a Chinese national, after they were convicted of having "illegally stored, trafficked and traded more than 216kg of drugs" between May and June 2020.
The trial took place in the Family and Juvenile Court of the Ho Chi Minh City People's Court. Some drugs were "consumed domestically" while others went to South Korea, the court found.
One man was charged with "illegal transportation of drugs" and "using fake seals or documents of organizations," while the others were convicted of "illegal possession of drug", "illegal trading of drugs", "illegal drug trafficking" and "organization of illegal use of drugs", state media said.
Vietnam has some of the world's toughest drug laws, including the death penalty for anyone caught with more than 21 ounces of heroin or 2.5 kilograms of methamphetamine. More than 100 people were executed last year, though it is unclear how many were drug offenders.