President Biden remains steadfast in his opposition to federal marijuana legalization, Ohio's Republican governor calls for the legislature to amend the brand new marijuana legalization initiative before it goes into effect next month, and more.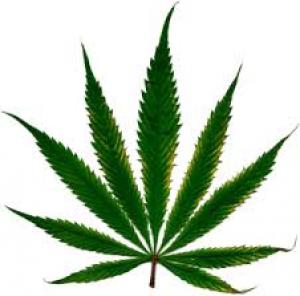 Marijuana Policy
After Ohio, Biden's Marijuana Policy Remains Unchanged, White House Says [17]. "Nothing has changed" about President Biden's stance on marijuana -- he rejects legalization -- after Ohio voted on Tuesday to legalize it, creating a situation where a majority of Americans now live in states where weed is legal.
Asked Wednesday at a briefing whether Biden feels "marijuana restrictions should be loosened on the federal level," White House Press Secretary Karine Jean-Pierre replied that, "The president put out his stance on marijuana about a year and a half ago. Nothing has changed there," Jean-Pierre said. "I will leave it to the people of Ohio to decide on how they're going to move forward with their own Constitution, but I'm just not going to speak to it further," she said [18]. "We've been very clear."
While Biden has said that federal legalization is a line too far, he has voiced support for allowing states to set their own marijuana policies and he has directed an administrative review of federal marijuana scheduling, which has resulted in the Department of Health and Human Services recommending moving marijuana from Schedule I to Schedule III of the Controlled Substances Act. The DEA is currently weighing that recommendation.
Ohio Governor Calls for Modification of Voter-Approved Marijuana Legalization Initiative [19]. Gov. Mike DeWine (R) has said he accepts that state voters approved marijuana legalization, but called on lawmakers to make changes to the law before it goes into effect less than a month from now. Both DeWine and the GOP-led legislature opposed the initiative.
"We respect what the people have done," DeWine said. "What the people have clearly told us is they want legal marijuana in Ohio. We are going to see that they have that. We're also going to live up to our responsibility to all the people in the state of Ohio, whether they voted for it or voted against it," he added.
"People have a right to smoke it. People have a right to consume it," DeWine continued. "But also that everybody else who doesn't choose to do so is also protected with their rights as well. My recommendation to the General Assembly is that they take action to make sure that both rights are protected," DeWine said.
What about the children? DeWine asked.
"One goal will be to make sure that they are protected from advertising in regard to marijuana," DeWine said. "We want to do everything within our power to reduce the number of inadvertent consumption of gummy bears, cookies and other products that have marijuana. "We have every responsibility to do everything we can to keep those (emergency room visits) numbers down as much as we can."
Virginia Election Results Could Open Path to Legal Marijuana Sales [20]. Tuesday's election results delivered both houses of the state legislature to the Democrats, removing an obstacle to legalizing and regulating marijuana sales. Led by Democrats, the legislature legalized the use and personal cultivation of marijuana in 2021, but after the 2022 elections, Republicans blocked the enactment of a regulatory framework for sales to begin next year.
This year, the Democratic-controlled Senate passed a legal sales regulation bill, but the Republican-controlled House killed it.
Now, with the Democrats in control of both houses but with Republican Glenn Youngkin still sitting as governor, expect a contentious process of attempting to move forward with legal sales. At least one lawmaker, Sen. Adam Ebbin (D) is expected to introduce a legal sales bill, but with a slew of new lawmakers, ongoing calls for strong social equity and justice provisions, and uncertainty over what position Youngkin will take, that is probably just the beginning.
JM Pedini, executive director of Virginia NORML, is looking for a bill that above all, can pass and be signed into law. That would mean compromise, he said."Without the supermajority required to overturn a veto, any serious adult-use sales legislation must be both pragmatic and palatable in order to succeed," Pedini said. "Such a measure should be easy to read, limited in scope and have strong bipartisan support."
Drug Policy
Oregon Lawmakers Back from Trip to Review Portugal Decriminalization [21]. As the state's voter-approved drug decriminalization law comes under increasing attack, a delegation of two dozen state lawmakers and other stakeholders went to Portugal last week to gain insights into its two-decade experience with drug decriminalization and apply lessons that might be appropriate for Oregon.
"We are in our third year here in Oregon working towards a health approach to addiction, as opposed to criminal justice response, and really felt like it was important for us to see a a system that's been doing that for over 20 years." said Health Justice Recovery Alliance Executive Director Tera Hurst.
The delegation met with members of the Portuguese parliament, government officials, law enforcement, providers, and drug users.
The biggest lesson from the trip, said Hurst, was the importance of a "patient-first" approach.
"Predominantly, it was about, we need to shift our focus of people who use and are having substance use issues as criminals and really center them as patients. And I found that really striking," Hurst said.
Although drug decriminalization in Oregon is under attack just three years after it passed, Portuguese leaders told the delegation it took significant time for changes to be felt.
In Portugal, leaders pointed out it took significant time before change was noticeable.
"It was eight years before they saw the impact that they were hoping to see," said Janie Gullickson of the Mental Health and Addiction Association of Oregon. "It takes time. And that's what I'm hoping we can have people understand -- that it's going to take time."