Florida Supreme Court justices were skeptical of the state's effort to keep a marijuana legalization initiative off the ballot, a Canadian Senate committee calls for an immediate psychedelic research program for veterans, and more.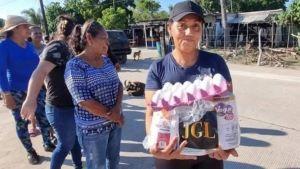 Marijuana Policy
Florida Supreme Court Justices Voice Skepticism About State's Effort to Throw Out Marijuana Legalization Initiative [18]. An effort by state Attorney General Ashley Moody (R) to keep the Smart & Safe Florida marijuana legalization initiative [19] off the November 2024 ballot ran into skeptical justices as the state Supreme Court heard oral arguments on her motion Wednesday.
Justice Charles Canady said he was "baffled" by Moody's argument that the initiative's ballot summary would mislead voters because it says that marijuana would be legal in Florida, when it is illegal federally.
The initiative's ballot summary says it "does not change, or immunize violations of, federal law," Justice John Couriel noted. "C'mon," it also says 'applies to Florida law.' We can't not read the context of the whole statement."
The state also claimed that because the ballot summary says medical marijuana treatment centers and "other state licensed entities" could distribute recreational marijuana, voters might assume they are authorizing the creation of more licenses.
"The ballot summary is playing on a desire of voters to see greater competition in this marketplace," the state argued.
But Chief Justice Carlos Muñiz scoffed, asking what kind of voter would want recreational marijuana but would vote against it because they disagreed with the structure of the marketplace. The state argued that the language needs to be clear regardless.
Attorneys for the initiative noted that they had studied previous Supreme Court guidance on marijuana legalization initiatives and drafted their accordingly.
"This court has said many times that it's reluctant to strike language from the ballot," initiative attorneys argued. "If there was ever a case not to do it, it's the one where the ballot sponsor looked at this court's precedents, tried to follow them scrupulously, and even adopted the language that this court said is appropriate."
The court has until April 1 to reach its decision. If it approves the initiative, the measure will need the approval of 60 percent of voters to pass.
Asset Forfeiture
Indiana Supreme Court Rules Civil Forfeiture Defendants Have a Right to a Jury Trial [20]. The state Supreme Court ruled unanimously last week that civil asset forfeiture defendants have the right to a jury trial.
The ruling came in the case of Alucious Kizer, from whom police seized $2,435 in cash after a traffic stop where they found drugs in his vehicle. Under state civil forfeiture law, police can seize assets if they are suspected of criminal activity. King challenged the seizure, but the state Court of Appeals ruled that he was "not entitled to trial by jury."
"The State insists that Kizer has no right to a jury trial because civil forfeitures pursuant to Indiana's drug forfeiture laws are a special statutory procedure intended exclusively for trial by the court," Justice Christopher M. Goff of the Indiana Supreme Court summarized in an opinion published October 31. "Kizer disagrees, arguing that the State's theory would effectively deprive Hoosiers of a jury trial when filing suit under any modern statutory scheme."
The court sided with Kizer. "The historical record -- consisting of statutes and judicial decisions reflecting contemporary practice -- strongly suggests that Indiana continued the common-law tradition of trial by jury in actions for the forfeiture of property," wrote Goff. The seizure of assets suspected to be used in the commission of a crime, he added, is "an essentially legal action that triggers the right" to a jury trial.
The Supreme Court returned Kizer's case to a lower court for a jury trial to determine whether he will get his $2,435 back.
"The right to a trial by jury of our peers is core to our system of justice," said Sam Gedge, a senior attorney at the Institute for Justice. "For centuries, courts across the nation have confirmed the obvious: when the government sues to forfeit your property, you're entitled to make your case to a jury."
International
Canadian Senate Committee Calls for Immediate Launch of Psychedelic Research Program to Explore Treatments for Veterans [21]. The Senate Subcommittee on Veterans Affairs issued a report Wednesday that calls for "the immediate implementation of a robust research program" funded by Veterans Affairs Canada (VAC) and the Department of Defense, in partnership with federal health agencies, to carry out studies into the efficacy of psychedelic-assisted therapy for veterans with conditions such as post-traumatic stress disorder (PTSD).
The subcommittee was critical of VAC's current approach to psychedelic medicine, calling it a "wait and see" approach that is "ill-suited" to the moment. The agency "should be doing everything in its power to improve the health of veterans, particularly those who have exhausted all the treatment options available to them," the report said. "Research on these subjects is constantly evolving and will continue to do so. No one can predict whether progress will be spectacular or whether there will be setbacks. What we know today is that there is no reason to wait for results from other countries, because the results would still need to be confirmed for our veterans," the report says. "It is the Government of Canada's duty to assure veterans that it is doing everything in its power, immediately, to respect its solemn commitment to support, at any cost, those who chose to defend us with honour."
Sen. David Richards, chair of the subcommittee, said that the panel "heard harrowing stories from veterans who have returned home from conflict zones only to face the darkest moment of their lives." The research into psychedelic-assisted therapy is too promising to ignore," he said. "Our veterans sacrifice so much -- we must do everything we can to help them."
Mexico's Sinaloa Cartel Distributes Food to Families Affected by Hurricane in El Chapo's Hometown [22]. After Hurricane Norma wreaked havoc along the Mexican Pacific Coast last week, men linked to the Sinaloa Cartel delivered groceries to affected families in the Sinaloa municipality of Navolato, the birthplace of imprisoned cartel leader Joaquin "El Chapo" Guzman.
Images and videos have circulated of residents standing in lines to receive bags of necessities marked on the outside with the initials JGL, alluding to Joaquín 'El Chapo' Guzman Loera. People received toilet paper, sugar, corn flour, egg and cans of tuna, among other items.
Navolato is also the home Ivan Archivaldo Guzman Salazar, El Chapo's son, who is known as El Chapito. Ivan and his brothers form the Los Chapitos faction of the Sinaloa Cartel and ran the Juarez Cartel out of town back in 2020.