Vancouver Police crack down on shops selling magic mushrooms, Pennsylvania lawmakers consider marijuana legalization -- including a state liquor store model -- and more.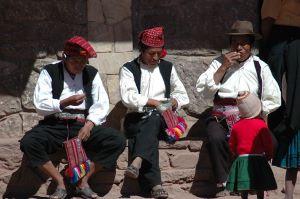 Marijuana Policy
Connecticut to Double Amount of Weed You Can Buy in a Single Transaction [18]. The state Department of Consumer Protection has announced that as of December 1 the weight limit for marijuana purchases as a licensed retailers will double from one-quarter ounce to one-half ounce of bud. People can possess up to 1.5 ounces (or its equivalent) and up to five ounces in a locked container at home.
Medical marijuana patients may currently purchase up to five ounces per month and are not subject to individual transaction limits. Those limits will remain unchanged.
"DCP has continually reviewed available supply and demand since prior to the launch of the adult-use cannabis industry in January 2023," said DCP Commissioner Bryan T. Cafferelli. "As more retailers, production companies and other supply chain licensees have come online, the capacity of the industry has increased. We are confident this measured approach to adult-use sales has resulted in a healthy market for businesses, and a safe and fair marketplace for adult-use cannabis consumers and medical marijuana patients."
Pennsylvania House Committee Holds Legalization Hearing; Lawmakers Ponder State Liquor Store Model [19]. The House Health Subcommittee on Health Care held an informational hearing Wednesday as lawmakers work to find a path to marijuana legalization, a path that the committee chair says may involve consideration of a state-run marijuana sales model.
The committee was not taking up any specific marijuana legalization bills, but had an opportunity to hear testimony from professors, addiction specialists, and advocates about the health concerns of moving forward with legalization.
"Many of us want the same things. We want the products we sell to be tested and safe. We want to ensure teens with developing brains aren't impacting their development by utilizing cannabis. And we want to protect young children from the kinds of accidental overdoses have put kids in the hospital and led to one death," said full Health Committee Chairman Rep. Dan Frankel (D) in his opening remarks.
"We want to right some of the wrongs of the past by ensuring that those who have been the target of cannabis criminalization don't continue to carry the stigma now that cannabis is not considered a crime" under legalization, he said. "We'd like to see our economy benefit from legal sales rather than illegal sales."
He added that "there are legitimate concerns for health and safety," so lawmakers "want to start from a place of recognizing those concerns and think about how we might mitigate through appropriate regulation and oversight."
Rep. Kathy Rapp (R), the ranking GOP member of the Health Committee, said that while she's "adamantly opposed to legalization of marijuana" and doesn't believe regulated sales will lend to significant tax revenue for the state, she appreciates that informational hearings are being held and acknowledged that the issue will ultimately be decided "when we do a floor vote."
International
Bolivia Coca Crops Dip for First Time in Seven Years, UN Says [20]. The UN Office on Drugs and Crime (UNOCD) said Tuesday that Bolivia has for the first time in seven years seen a reduction in the area under coca cultivation, with the extent dropping from 75,000 acres in 2021 to just over 73,000 acres last year.
"There was a reduction of two percent from 2021 to 2022," it said in an annual report.
Bolivia allows for the growth and marketing of coca leaving for traditional uses, including chewing, use in tea, and religious rituals, as well as "industrial" uses, such as toothpaste and other coca products. Legal cultivation is capped at just under 60,000 acres.
It is the world's third largest coca producer, after Colombia and Peru, which typically compete for first and second place in coca production.
Vancouver Police Raid Three Magic Mushroom Shops [21]. A week after raiding an unlicensed "safe supply" retail drug outlet in the city, Vancouver police were at it again Tuesday, this time hitting three storefronts that offer magic mushrooms for sale. Longtime drug reform advocate Dana Larsen has confirmed that the businesses hit were his three licensed shops he operates on East Hastings Street, West Broadway, and Granville Street. Larsen said he had been arrested and held behind bars for several hours Tuesday before being released.
"I think this is very clearly a motivated raid," said Larsen, who believes he was targeted for advocating for drug legalization. "Took all of our products -- all of our mushrooms and psychedelics and coca leaf."
He recorded one of the raids live on Facebook. It was "very unexpected," he said. "Very surprised to see a raid happening when there's at least a dozen other dispensaries in the city operating without any legal problems, where we actually do have business licenses," he added.
Larsen has been fighting the city over the storefronts for months, with the city attempting to strip his licenses and a court hearing on the issue pending.
"I thought that the city would let the bureaucracy deal with us like they have with cannabis dispensaries in the past," Larsen said in his Facebook video. "We've been here at this location for three years operating very openly and transparently."
But Vancouver Police spokesman Sgt. Steve Addison said the sudden enforcement should serve as a warning to other dispensaries operating illegally in the city.
"This relates to an ongoing investigation into what we believe is the illegal purchase and sale of psychedelic drugs, psilocybin and other products," Addison said. "If you do violate the Criminal Code and the Controlled Drugs and Substances Act… you could face arrest and charges."
"If you look at the Controlled Drugs and Substances Act, yes, we're in violation of that. But there's a Charter of Rights and a constitution in this country that overrides those laws and I believe at some point, the courts in Canada and the politicians will agree with me," Larsen replied.