Some of the usual suspects line up against the Ohio marijuana legalization initiative, California's governor vetoes a "what about the kids?" marijuana labeling bill, and more.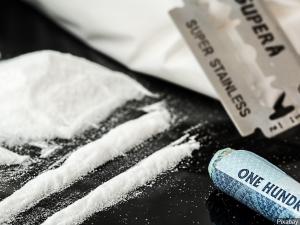 Marijuana Policy
California Governor Vetoes Marijuana Labeling Bill Opposed by Industry [18]. Gov. Gavin Newsom (D) has vetoed a labeling bill opposed by the industry as too onerous, Assembly Bill 1207 [19], the Cannabis Candy Child Safety Act. The bill would have banned the sale, distribution or manufacturing of cannabis products with packaging and labeling deemed "attractive to children." That would have included promotional material displaying fictional humans, animals, fruits and vegetables.
The industry lobbied for the veto and instead supported Senate Bill 540 [20], which also passed the legislature and which Newsom has now signed into law. That bill instructs the state Department of Cannabis Control to revisit packaging and labeling restrictions "in line with evolving science" and to create "a brochure encouraging responsible cannabis use."
"We're enormously grateful for the governor's thoughtful and nuanced approach to cannabis advertising," said Tiffany Devitt, who manages government affairs for CannaCraft, a Santa Rosa producer. "By vetoing AB 1207 and signing SB 540, he's taken a science-based approach to safeguarding consumers while preserving the ability of California cannabis companies to compete in the national market."
Ohio Business Groups Oppose Marijuana Legalization Initiative [21]. Several influential state business organizations have come out against Issue 2 [22], the marijuana legalization initiative that will appear on the ballot next month.
Citing concerns over workplace safety and company's ability to find workers who can pass drug tests, the Ohio Chamber of Commerce, the Ohio Business Roundtable and the Ohio Manufacturer's Association are opposing the measure.
Legalization presents "No upside for businesses that I can see," said Steve Stivers, CEO of the Chamber of Commerce.
Tom Haren, a spokesperson for Ohio's pro-legalization sponsor, the Campaign to Regulate Marijuana Like Alcohol, dismissed the business groups' worries as "Reefer Madness type scare tactics."
Drug Policy
Oregon Supreme Court Rules Mere Possession of Large Quantities of Drugs Not Sufficient to Prove Intent to Sell [23]. The state Supreme Court ruled last Thursday that mere possession of a large amount of drugs is not enough to justify charges of possession with intent to distribute drugs. The high court said more evidence was required to show "possession with intent to sell."
The ruling comes in the midst of growing debate over state drug policy, with a joint legislative committee reviewing drug treatment and enforcement efforts and two different initiative campaigns seeking to roll back or otherwise modify Measure 110, the 2020 initiative that decriminalized drug possession in the state.
One of initiatives proposed to change the 2020 law contains language to restore the "possession with intent to sell" standard established through a 1988 decision by the Court of Appeals. That standard had been sufficient to prove "attempt transfer" until the Supreme Court's ruling.
"It is sufficient for us to say what an 'attempted transfer' is not: It is not established by evidence that a person possessed a large quantity of a controlled substance and had a general intent to transfer it at an undetermined future time," the court held. "Some additional evidence that the person made an effort to engage in the act of transferring is required. The question of what sort of additional evidence might be sufficient is one that we decline to address in the abstract, as we expect that courts will face it in a great variety of fact patterns.
"In this case, the record is legally insufficient to prove that defendant made an effort to transfer fentanyl. The record shows that defendant possessed a nonuser amount of fentanyl and that some of the fentanyl was packaged in a manner consistent with an intent to deliver it. What the record lacks is evidence that defendant had taken additional steps to engage in conduct that would cause the fentanyl to change hands."
The Supreme Court did not dismiss the case but sent it back to Washington County Circuit Court, where prosecutors could present additional evidence.
International
Australia's New South Wales Joins Rest of Country in Relaxing Drug Laws [24]. State government officials have announced that as of New Year's Day, people caught with small amounts of drugs will have the option of paying a fine or getting counselling rather than be arrested and subjected to court proceedings. That will bring the state in line with the rest of the country's states and territories.
The new policy will apply to the possession of up to a quarter-gram of MDMA and a gram of cocaine or methamphetamine. The state already applies the policy for up to 30 grams of marijuana.
Police still maintain the discretion to make an arrest, a move that activists denounced about data showed that the diversion scheme was applied less often for indigenous people.
Legislation to effect the change will be introduced in parliament this week.