There seems to be a problem in the Mobile Metro Jail, a San Diego deputy who was ripping off drug give-back boxes gets probation, and more. Let's get to it: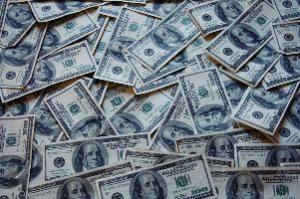 In Mobile, Alabama,
a Mobile County corrections officer was arrested August 31
[9]
on charges she smuggled drugs into the jail. Jessica Odom, 32, a three-year veteran guard, is charged with trafficking fentanyl, attempt to distribute drugs and first-degree attempt to promote prison contraband.
In Mobile, Alabama, a Mobile County corrections officer was arrested Tuesday [10] on charges she smuggled drugs into the jail. Kimberly Henderson, 32, has been fired and charged with promoting prison contraband in the first degree. There is no information on which drugs were involved.
In Ironton, Ohio, a former Ironton police officer was sentenced last Wednesday [11] to a year in prison after being caught up in a domestic violence incident and found with 19 grams of methamphetamine—more than what is commonly considered a personal use amount. Bradley Spoljaric, 30, was originally charged with domestic violence, aggravated drug possession, and tampering with evidence but pleaded down to a single count of aggravated drug possession. In addition to the year behind bars, he faces two years of supervised release.
In Baltimore, a former Baltimore police officer pleaded guilty Monday [12] to selling marijuana to a confidential informant and was sentenced to a year of home detention. Former Officer Cejus Watson had already been suspended from the job when he sold weed to a snitch an a tattoo shop in Pikesville. Prosecutors in the case argued for home detention over time behind bars, saying Watson's live could be in danger and his presence in a local jail could cause disruptions.
In San Diego, a San Diego County sheriff's deputy was sentenced Monday [13] to two years' probation after being arrested in January for drug possession and 13 counts of burglary. Deputy Cory Richey stole prescription medications from public drop boxes to feed an addiction to opioid pain relievers. He was looking at up to 13 years in prison before copping a plea. In the meantime, he completed drug rehabilitation.