You could soon be able to get some munchies when you buy your weed in California, Afghanistan is the world's fastest-growing meth producer, and more.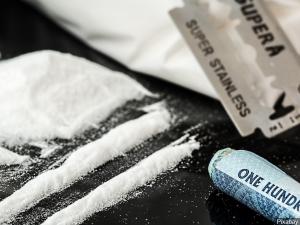 Marijuana Policy
California Senate Approves Marijuana Café Bill [21]. The Senate has approved Assembly Bill 374 [22], which would allow marijuana retailers to offer food and drinks in they get local approval. The bill has already passed the Assembly, but because it was slightly amended in the Senate, it must return to the Assemly for a final concurrence vote before heading to the desk of Gov. Gavin Newsom (D).
The bill would let local governments authorize the preparation and sell of non-marijuana food and drinks. Sale of alcohol would continue to be prohibited, as would the smoking of tobacco.
The bill would also authorize "live musical or other performances on the premises of a retailer or microbusiness licensed under this division in the area where the consumption of cannabis is allowed, and the sale of tickets for those performances."
Psychedelics
California Natural Psychedelic Legalization Bill Heads to Governor's Desk [23]. A bill that legalize the possession of personal use amounts of natural psychedelics, including ibogaine and psilocybin (magic mushrooms)—but not peyote—has won final passage in the legislature and now heads to the desk of Gov. Gavin Newsom (D).
Senate Bill 58 [24], filed by Sen. Scott Weiner (D-San Francisco), was first introduced in 2021 but was pulled by Weiner after it was heavily amended in the Assembly during the last session. But it came back this session and has now made its way through the legislative process.
The bill would allow people 21 and over to possess up to four grams of mescaline, one gram of DMT, and one gram each of psilocybin and psilocyn.
Newsom has until Oct. 14 to make a decision on the bill becoming law. If approved, it would go into effect in 2025.
International
UNODC Says Afghanistan is World's Faster-Growing Meth Producer [25]. The UN Office on Drugs and Crime (UNOD C) reported Sunday that Afghanistan has became the world's fastest-growing manufacturer of methamphetamine. The report comes as the Taliban are busily prosecuting a crackdown on opium production.
Afghan meth production derives largely from legally available substances or the ephedra plants, which grows in the wild in the region, UNODC said. It said Afghan meth production could disrupt the synthetic drug market and fuel addiction. Afghan meth has been seized in Europe and East Africa.
Afghan meth seizures rose from less than 100 pounds in 2019 to nearly 6,000 pounds in 2021.
Annual meth seizure totals from inside the country rose from less than 100 kilograms (220 pounds) in 2019 to nearly 2,700 kilograms (6,000 pounds) in 2021, suggesting increased production, the report said. But it couldn't give a value for the country's meth supply, the quantities being produced, nor its domestic usage, because it doesn't have the data.
Angela Me, the chief of the UNODC's Research and Trend Analysis Branch, said that making meth, especially in Afghanistan, had several advantages over heroin or cocaine production. "You don't need to wait for something to grow," said Me. "You don't need land. You just need the cooks and the know-how. Meth labs are mobile, they're hidden. Afghanistan also has the ephedra plant, which is not found in the biggest meth-producing countries, Myanmar and Mexico. It's legal in Afghanistan and it grows everywhere. But you need a lot of it."
UNODC Says Colombia Coca Cultivation at All-Time High [26]. The UN Office on Drugs and Crime (UNODC) reported Sunday that coca leaf cultivation in Colombia last year was at the highest level recorded since the agency started monitoring the crop in 2001. Coca cultivation was up 13 percent over 2021, and that generated 1,400 tons of cocaine, up from 1,738 in 2021.
Most Colombian cocaine is destined for markets in the US and Europe.
Key coca growing areas, accounting for two-thirds of national production, are the southern departments of Narino and Puumayo on the Ecuadorian border and North Santander on the Venezuelan border. Nearly half of Colombia's coca production is located on indigenous lands or in parks and nature reserves.
Scottish Lord Advocate Endorses Safe Injection Sites [27]. The senior law enforcement officer in the Scottish government, the Lord Advocate, has issued a position statement on safe injection sites saying it would not recommend the prosecution of people using a safe injection site. The Lord Advocate provides legal advice on the full range of the government's responsibilities, policies, and legislation, including advice on the legal implications of government proposals. :
"On the basis of the information I have been provided, I would be prepared to publish a prosecution policy that it would not be in the public interest to prosecute drug users for simple possession offences committed within a pilot safer drugs consumption facility," Lord Advocate Dorothy Bain KC said.
"I have not been asked to sign-off or approve any facility and it would not be appropriate for me to do so. However, prosecution policy is for me alone to set and this policy, and the consequences which flow from it, have been considered deeply and thoroughly.
"The requested statement will not extend to any criminal offences other than possession of controlled substances, contrary to section 5(2) of the Misuse of Drugs Act 1971. It does not amount to an exclusion zone whereby a range of criminality is tolerated.
"Police Scotland have operational independence and it has been of the utmost importance to me to ensure that Police Scotland retain the ability to effectively police the facility and ensure that the wider community, those operating the site and
The Lord Advocate's decision has been shared with the Scottish Parliament cross-committee on tackling drug deaths and drug harm on September 11.