New York City settles with a Black woman whose child was seized because of her marijuana use, the 6th US Circuit Court of Appeals reins in vehicle seizures in Detroit, and more.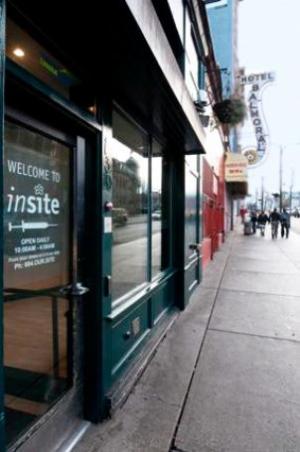 Marijuana Policy
North Carolina Tribe Approves Marijuana Legalization Measure [18]. Members of the Eastern Band of Cherokee Indians voted overwhelmingly Thursday to approve a referendum permitting the use and sale of marijuana on tribal land. According to preliminary results, the measure was passing with 70 percent of the vote.
The tribe had already approved regulations for the cultivation of marijuana for medicinal purposes but has not yet begun engaging in sales of medical marijuana products.
The state does not permit marijuana to be used or sold for either medical or recreational purposes, and US Rep. Chuck Edwards (R-NC) urged members to reject the referendum: "To allow our citizens to travel only a few miles to buy and use this common gateway drug … would be irresponsible, and I intend to stop it." To that end, he filed a federal bill last week to without certain federal funds from states and tribes that permit adult use marijuana.
New York City Settles with Mother Whose Child Was Seized Over Marijuana Use [19]. The city's child welfare agency agreed to pay $75,000 plus attorney's fees to a Black woman after child welfare workers forcibly removed a woman's newborn baby based solely on a positive test for marijuana that she did not consent to. The woman, Chanetto Rivers, alleged racial discrimination.
"I didn't just bring this lawsuit for myself, but for every Black family that ACS [the Administration for Children's Services] has ripped apart," Rivers said in a statement. "They know what they did was wrong."
An ACS spokesperson said that marijuana use by itself will not be a basis for charging child abuse or neglect. "A case should not be indicated solely because a parent is using marijuana, but instead CPS should assess the impact, if any, on the safety and well-being of the child," the spokesperson said.
That is in line with stated ACS policy: "Positive marijuana toxicology of an infant or the mother at the time of birth is not sufficient, in and of itself, to support a determination that the child is maltreated, nor is such evidence alone sufficient for ACS to take protective custody of (remove) a child or file a case in Family Court."
But Rivers' lawsuit alleges that child welfare workers continued to interfere in her parenting even after two judges ordered the agency to reunite her and her child. She was subjected to "needless court proceedings" for months, the suit alleged.
"We are glad that Ms. Rivers was able to call attention to ACS's deplorable history of racial discrimination against marginalized families," her attorney said. "ACS continued to rely on outdated racist stereotypes and tropes about Black parents."
Asset Forfeiture
Federal Court Severely Curtails Detroit Civil Asset Forfeiture Program [20]. Wayne County, which includes Detroit, has long been notorious for seizing cars from people it claims were involved with drugs or prostitution, but now a federal appeals court has severely curtailed that program.
The 6th US Circuit Court of Appeals ruled last week that the program's severe restrictions on property owners' ability to appeal seizures violated the due process clause of the 14th Amendment. The ruling only applies to the Wayne County program, but with a similar case on the US Supreme Court docket, a broader precedent may soon be set.
Under the Wayne County program, police would seize vehicles of people driving or parking in areas where illegal drug use and/or prostitution was suspected and offer them a deal: Pay a $1,000 fine and get their vehicle back right away or appeal the seizure—a process that takes months and could result in the loss of the vehicle anyway.
The appeals court ruled that the months-long delay before people could challenge a seizure was too long and that hearings needed to happen within two weeks.
International
British Royal Pharmaceutical Society Backs House of Commons Call for Safe Injection Sites [21]. At the end of August, the House of Commons Home Affairs Committee recommended legalization of safe injection sites for drug users, and now the Royal Pharmaceutical Society has backed that call.
The Home Affairs Committee called for a pilot safe injection site in Glasgow. The Home Office rejected a similar proposal in 2020. But both the committee and the society pointed to successful safe injection sites elsewhere.
"We believe we can apply that learning here and provide clean, safe spaces for those injecting drugs," said Claire Anderson, president of the Royal Pharmaceutical Society. "This will bring illegal drug users closer to mainstream health and addiction support services, and provide an opportunity for health professionals to engage in treatment and prevention. This in turn will help to save lives, reduce harm and reduce drug deaths," she added.