A new poll has an Ohio marijunaa legalization initiative garnering strong support, Colombia tries again on marijuana legalization, and more.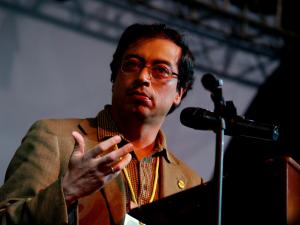 Marijuana Policy
HHS Recommends Moving Marijuana to Lower Scheduling Category [14]. The Department of Health and Human Services (HHS) has recommended loosening restrictions on marijuana after undertaking a review request from the Biden administration. HHS is recommending that marijuana be placed on Schedule III, the same schedule as ketamine or testosterone.
"As part of this process, HHS conducted a scientific and medical evaluation for consideration by DEA. DEA has the final authority to schedule or reschedule a drug under the Controlled Substances Act. DEA will now initiate its review," a DEA spokesperson said.
Marijuana is currently a Schedule I controlled substance, in the same category as heroin and LSD. Schedule I is reserved for substances with no medical use and a high risk of abuse. Moving marijuana from Schedule I to a lesser schedule could be the first step toward federal marijuana legalization.
Ohio Poll Has Solid Majority for Marijuana Legalization Initiative [15]. Buckeye State voters head to the polls in a little more than two months to vote on a marijuana legalization initiative [16] from the Campaign to Regulate Marijuana Like Alcohol, and a new poll has the initiative well-positioned to win.
A survey from Fallon Research and Communications has support for the initiative at 59 percent. The heuristic for initiative campaigners is that they want a 10 percent cushion going into election day to account for last minute undecideds breaking the wrong way, so this poll has the campaign very close to the promised land.
Sixty-eight percent of Democrats support the initiative, as do 62 percent of independents and 48 percent of Republicans. While Democratic and independent support has been stable, support among Republicans has jumped eight points over a similar poll last year.
The initiative's odds are also helped by the presence on the ballot of a measure seeking to enshrine abortion rights in the state—another issue that should increase liberal and progressive turnout.
Drug Policy
Oregon Coalition Seeks to Undo Drug Decriminalization [17]. A coalition of political, business, and civic leaders wants to undo Measure 110, the 2022 voter-approved initiative that decriminalized the possession of personal use amounts of drugs and mandated the use of marijuana tax revenues to provide drug treatment and other services to users. The coalition is calling for drug possession to be made a misdemeanor and for drug treatment whether the user wants it or not.
"We are seeking to fix and improve Measure 110," said Max Williams, former state lawmaker and former executive director of the Oregon Department of Corrections. "Our goal isn't to repeal the law. It's to improve it," he claimed.
Also part of the effort are Washington County District Attorney Kevin Barton, political consultant Dan Lavey, who heads a group pushing Portland leaders for action on drugs, homelessness, and related issues, and Paige Richardson, a political strategist who has run multiple ballot campaigns. Meanwhile, failed independent gubernatorial candidate Betsy Johnson is trying to raise money to pursue a ballot measure undoing Measure 110 next fall.
The folks who supported Measure 110 are not impressed. "It's disappointing that anyone would propose the failed policies of our past and lack of any real solutions," said Tera Hurst, who leads the Oregon Health Justice Recovery Alliance. "It would be harmful, it would be deadly and extremely expensive and it would set our state back years."
International
Colombia Tries Again on Marijuana Legalization [18]. After a two-year effort to legalize marijuana failed on a final vote in the Senate at the end of the last legislative session, proponents are back to try again this session. A marijuana legalization bill [19] has cleared the first of eight debates that must occur over another two-year period..
"Today…we start again a path full of challenges to start writing a new story in the fight against drugs. We need to move forward in a change in drug policy," said Rep. Juan Carlos Losada.
President Gustavo Petro is a global drug reform advocated and has touted the benefits of marijuana legalization, saying it would help the national economy.
"We'll see if [cannabis can be] exported and we'll earn a few dollars because half of humanity [has legalized it]," President Petro said.