New York sees its first marijuana farmers market open today, Australia sees its first federal marijuana legalization bill filed, and more.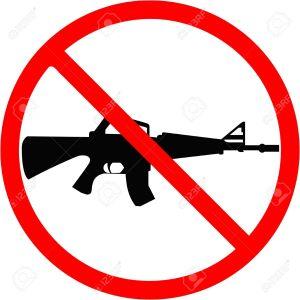 Marijuana Policy
Federal Appeals Court Strikes Down Ban on Drug Users Possessing Guns [16]. The US 5th Circuit Court of Appeals in New Orleans has struck down a 1968 law that bars illegal drug users from possessing firearms. It was the latest blow to US gun laws after the Supreme Court last year changed the legal standard around gun restrictions.
"In short, our history and tradition may support some limits on an intoxicated person's right to carry a weapon, but it does not justify disarming a sober citizen based exclusively on his past drug usage," Circuit Judge Jerry Smith, a Ronald Reagan appointee, wrote for the unanimous three-judge panel. "Nor do more generalized traditions of disarming dangerous persons support this restriction on nonviolent drug users."
The ruling comes in the case of Patrick Daniels who was convicted of being a drug user in possession of a firearm after a traffic stop in which marijuana roaches and two loaded guns were found. The 5th Circuit's ruling only applies to Daniels, but open the door for other people convicted of that offense within the circuit to seek similar redress. The 5th Circuit includes Louisiana, Mississippi, and Texas.
New York's First Marijuana Farmers Market Opens Today [17]. The state's Cannabis Control Board announced Wednesday that the state's first marijuana farmers market will begin today in New Paltz in the Hudson River Valley. The activity is sanctioned under the board's new Cannabis Growers Showcases (CSG) program.
The New Paltz market includes licensed growers Queen Farms and Empire Farm 1830, as well as retailer Legacy Dispensers. It will be open Thursday and Friday afternoon and Saturdays from 1:00pm to 8:00pm. The market will continue through year's end or until a brick and mortar pot shop opens in the village.
At least for now, there is no onsite consumption, nor is alcohol being sold. Onsite marijuana consumption would require additional permits from the state Department of Public Health.
Drug Policy
Oregon Governor Signs Package of Addiction, Mental Health Bills [18]. Gov. Tina Kotek on Tuesday signed into law six bills aimed at addressing the state's addiction and mental health problems.
"As your Governor, I am fighting for a behavioral health system that really does work across our state," Kotek said prior to signing the bills. "We do need to improve outcomes."
The bills are:
International
Australia Federal Marijuana Legalization Bill Filed for First Time [25]. For the first time, a federal marijuna legalization bill has been filed in Canberra. The bill was filed by Greens Party Sen. David Shoebridge.
"This is the first time a bill has been introduced to Federal Parliament that could, with the support of both houses, create a legal home grow and commercial cannabis market across the country," the Greens said.
About 80,000 Australians are arrested every year for marijuana possession.
"It's time to stop pretending that consumption of this plant, consumed each year by literally millions of Australians, should still be seen as a crime," Shoebridge said.
The bill comes after state legislatures in Victoria, New South Wales and Western Australia received bills from the Legalize Cannabis Party to legalize marijuana for personal use.