The man who was once Colombia's most powerful cocaine traffickers gets decades in US prison, New Hampshire will study the state liquor store model for potential legal marijuana sales, and more.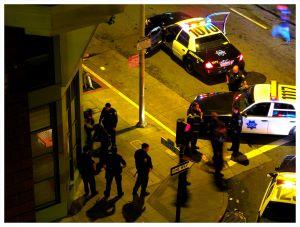 Marijuana Policy
Gallup Poll Now Has Republican Majority for Marijuana Legalization but Partisan Gap Remains [19]. New polling data [20] from Gallup on partisanship among the American electorate shows that a majority of Republicans -- 55 percent -- now support marijuana legalization, but Democrats supported it at a much higher level -- 83 percent. Support among independents was not measured.
While Democrats have historically been more likely to be legalization supporters, the partisan gap has widened over the past decade because support among Democrats has risen much faster than among Republicans. Overall, though, support for legalization among all Americans remain near or at an all-time high [21] -- with majorities of self-identified Democrats, Republicans, and Independents all backing legalization.
New Hampshire Governor Signs Bill for Commission to Study State Marijuana Sales [22]. Gov. Chris Sununu (R) has signed into law House Bill 611 [23], which will create a commission to study on how the state could handle legal marijuana sales in a way similar to the state liquor store model already in place in the Granite State.
"New Hampshire has an opportunity to safely regulate the sale of marijuana with a model few others can provide," Sununu said. "By establishing a commission to study state-controlled sales, this bill will bring stakeholders from across New Hampshire together to ensure that preventing negative impacts upon kids remains our number one priority."
The state-control model of cannabis legalization the governor favors was met with widespread skepticism from both Democrats and Republicans in the state legislature earlier this year, but the legislature has failed to pass any form of legalization so far.
Drug Policy
Former Leader of Colombia's Gulf Clan Cartel Sentenced to 45 Years in US Prison [24]. On Wednesday, Dairo Antonio Úsuga David, known by various aliases, including "Otoniel," a citizen of Colombia, was sentenced by United States District Judge Dora L. Irizarry to 45 years' imprisonment for engaging in a continuing criminal enterprise as a leader of the multibillion-dollar paramilitary and drug trafficking organization known as the "Clan del Golfo" (CDG -- the Gulf Clan).
Úsuga David was also sentenced to 45 years' imprisonment for engaging in a maritime narcotics conspiracy and 45 years' imprisonment for engaging in a narcotics importation conspiracy. The sentences will run concurrently. As part of the sentence, the Court ordered Úsuga David to pay $216 million in forfeiture. The defendant pleaded guilty to all three charges in January 2023.
Úsuga David controlled an armed force of about 1,800 men, mainly recruited from former rightist paramilitary groups and operated Colombia's biggest drug trafficking organization until his arrest in 2021 by the government of Conservative then-President Ivan Duque. He was then extradited to the US to face charges, although there are also suggestions that he was extradited to avoid having him answer questions that could link rightist paramilitaries to Conservative Party politicians.
"Otoniel led one of the largest cocaine trafficking organizations in the world, where he directed the exportation of massive amounts of cocaine to the United States and ordered the ruthless execution of Colombian law enforcement, military officials, and civilians," said Attorney General Merrick Garland. "This sentence sends a clear message: the Justice Department will find and hold accountable the leaders of deadly drug trafficking organizations that harm the American people, no matter where they are and no matter how long it takes."
San Francisco Jail Population Jumps as Drug Arrests Mount [25]. For the first time in years, the jail population in the city has hit the 1,000 mark, driven largely by a renewed emphasis on drug arrests. The average daily jail population was 1,277 in 2019 and dropped to 850 in 2020 amidst the early stages of the coronavirus pandemic.
Even though crime reports in the city are down slightly over last year, drug arrests are up a dramatic 36 percent, especially since the city launched an initiative on May 30 to arrest people for public drug use. That push tipped the jail population past the 1,000 mark; it hit 1,001 on Tuesday.
David Mauroff, executive director of a nonprofit called the San Francisco Pretrial Diversion Project, which provides resources to people who are awaiting criminal trial, said the increase in arrests has squeezed his organization's ability to properly serve clients.
"The city has now decided that arrest, prosecution and incarceration is the answer to our public safety issues," Mauroff said. "It's been demonstrated by volumes of research and science that the war on drugs failed."
Drug arrests are not the only thing fueling the jail population jump. The Public Defender's Office has been holding sit-in all summer to protest court backlogs that have denied more than 1,100 people the right to a speedy trial. The office said 115 people have been held in jail for months or even years past their speedy trial deadlines.