Wisconsin's Democratic governor signs a bill heightening penalties for fatal drug overdoses, Israel's Health Ministry says patients can be prescribed marijuana beginning in December, and more.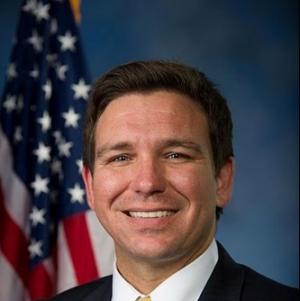 Psychedelics
San Francisco Magic Mushroom Churches Have Authorities Befuddled [16]. At least two magic mushroom churches where residents can purchase the hallucinogenic fungus have opened this year in the city, and the city has yet to figure out how to respond. One is Zide Door, an offshoot of a similar operation across the bay in Oakland; the other is the Living Church in Lower Nob Hill.
Magic mushrooms are illegal under both state and federal law, but were declared a lowest law enforcement priority in the city in 2022. Last December, police raided a Haight Street storefront for illegally selling magic mushrooms, but that raid generated criticism from Supervisor Dean Preston, who questioned why city police " chose to use extensive resources on a drug bust for substances the city considers to be of lowest priority." That case remains unresolved.
City officials have yet to move against the magic mushroom churches amid speculation that the churches may resort to a religious exemption defense to any potential charges. A handful of churches across the country have won the right to use psychedelics ceremonially, although San Francisco attorney Graham Pechenik, who specializes in marijuana and psychedelic law, warned that the religious argument is not all-encompassing.
"Merely claiming to be a church and having customers 'join' the church is unlikely to provide a shield against prosecution, and even providing church services under a defined set of beliefs may be insufficient to win in court," he said.
Sentencing Policy
Wisconsin Governor Signs Drug Dealer Murder Bill into Law [17]. Gov. Tony Evers (D) last Friday signed into law Senate Bill101 [18], which increases the penalty for first-degree reckless homicide involving drugs. The bill moves the offense from a Class C felony to a Class B felony and makes drug dealers and userseligible for sentences of up to 60 years if they are involved in a fatal overdose.
The bill has been criticized for lacking protections for people who use drugs with others, including Good Samaritans who call for help when someone overdoses. The ACLU of Wisconsin blasted Evers for signing it into law.
"The decision by Gov. Evers today to sign SB 101 into law represents a step in the wrong direction in Wisconsin's fight against drug overdoses. If we've learned anything from the failed War on Drugs, it's that we cannot incarcerate our way out of addiction and drug use. Yet, after decades of abject policy failure, we are still repeating the same mistakes," said James Stein, deputy advocacy director of the ACLU of Wisconsin.
"The law enacted today is deeply misguided and counterproductive. It further entrenches us in destructive cycles of criminalization and punishment that devastate our communities -- particularly Black and Brown communities -- while doing little to nothing to combat drug problems. While purporting to crack down on drug distribution, SB 101 could lead to an increase in fatal overdoses, as people might be less likely to seek medical attention for someone overdosing out of fear of prosecution. In addition, an extensive body of research -- as well as our own lived experiences -- tells us that punitive drug laws don't reduce drug use, addiction, or overdose," Stein continued.
Foreign Policy
DeSantis Doubles Down on Deadly Force Promise Against Mexican Drug Cartels [19]. As he continued to pursue the Republican presidential nomination last Friday, Florida Gov. Ron DeSantis doubled down on an earlier commitment to use force against Mexican drug cartels to block the flow of fentanyl coming through the southern border.
"Day one, we're declaring it to be a national emergency," DeSantis said. "I'm going to do what no president has been willing to do. We are going to lean in against the cartels directly, and we are going to use deadly force against them."
That would involve the use of the US military in lethal offensive operations in Mexico, something that Mexican President Andres Manuel Lopez Obrador has angrily rejected. But it is only one of a panoply of increasingly aggressive policy prescriptions aimed at the cartels coming out of Republican precincts as the death toll from fentanyl overdoses rises.
International
Israel Health Minister Says Patients Can Be Prescribed Medical Marijuana Beginning in December [20]. The Health Ministry has announced that doctors will be able to prescribe marijuana to patients beginning in December. Currently, patients need a license to use medical marijuana.
The change is intended to make it easier for patients to get access to the drug and to remove bureaucratic obstacles. The ministry said it will review the changes after one year.
(This article was prepared by StoptheDrugWar.org's 501(c)(4) lobbying nonprofit, the Drug Reform Coordination Network, which also pays the cost of maintaining this website. DRCNet Foundation takes no positions on candidates for public office, in compliance with section 501(c)(3) of the Internal Revenue Code and does not pay for reporting that could be interpreted or misinterpreted as doing so.)