There have been a couple of hiccups as marijuana legalization rolls out in Minnesota, Florida's attorney general thinks voters are too stupid to know that pot would remain federally illegal if the state legalized it, and more.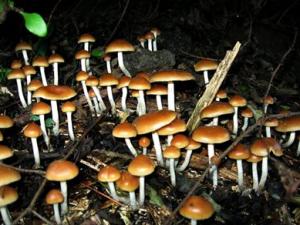 Marijuana Policy
Florida AG Reaffirms Opposition to Marijuana Legalization Initiative, Claims Floridians Too Stupid to Know Pot Would Remain Federally Illegal [16]. Attorney General Ashley Moody (R) on Wednesday submitted a new brief to the state Supreme Court arguing that it should reject the marijuana legalization initiative from Smart and Safe Florida [17] because its summary does not explicitly say that marijuana is illegal under federal law.
That could deceive state voters who may be ignorant of the policy conflict between the states and the federal government on marijuana, Moody argued. "Most Americans cannot name a single Supreme Court justice," she claimed to support her position.
Smart and Safe Florida found Moody's position incredible, saying it "strains credulity well past the breaking point to think that the average voter is unaware that marijuana is illegal at the federal level."
She also argued that the initiative is crafted to unfairly benefit the marijuana company Trulieve, which is the main financial backer of the campaign.
"This carefully curated ballot summary misleads in ways that, though sometimes subtle, are likely to influence voters -- and to do so in a way that entrenches the Sponsor's monopolistic stranglehold on the marijuana market to the detriment of Floridians," it says. "In its pursuit of a larger customer base and greater profits, Trulieve has invited millions of Floridians to join it in reckless violation of federal criminal law. Trulieve may be reckless enough to stake an entire business model on the whims of federal prosecutors," it continues. "But it cannot invite Florida voters to permanently amend their governing charter by promising that the amendment will do something ('allow' recreational marijuana) that it will not do."
It's not immediately clear what the next steps are in the case. It's possible the court may schedule oral arguments now that both sides have laid out their main arguments in written briefs.
Minnesota Legal Marijuana Hiccups [18]. The first days of marijuana legalization in the state -- beginning August 1 -- have brought at least two police raids on shops they said were skirting the law. Police raided a tobacco shop in Mahnomen on the White Earth Reservation that was selling marijuana and a shop in Faribault that was selling plants.
While non-native parts of the state must wait for regulators to come up with regulations to guide legal marijuana commerce, sales have already begun on one reservation, Red Lake. The White Earth Band, however, says sales are illegal without a permit from the tribe.
Meanwhile, in Faribault, Total Tobacco was raided on August 1 when local law enforcement seized 22 pot plants. The store said it thought it was selling legal plants because the seedlings had not yet reached a state of maturity when THC levels would rise enough to be illegal.
Charges are pending in both cases.
International
Montreal Police Raid Magic Mushroom Shop for Third Time in Three Weeks [19]. The FunGuyz magic mushroom shop is shut down again after being raided Thursday for the third time in three weeks. Police said they seized four kilograms of psilocybin in bulk form, 753 grams of psilocybin edibles, 1,643 psilocybin tablets and slightly more than $10,000 in cash.
Police first raided the shop on July 11, the day it opened and arrested four people. But the owners, who said they were advocating for psychedelic legalization, reopened, sparking a second raid on July 20, with five people arrested. One person was arrested in this latest raid.
Quebec law enforcement is growing tired of the game, and the provincial Director of Criminal and Penal Prosecutions says police have been granted an injunction to seize the building and prevent it from opening for a fourth time.