An effort to repeal South Dakota's voter-approved medical marijuana law gets underway, the Red Lake Reservation sees the first legal recreational marijuana sales in Minnesota, and more.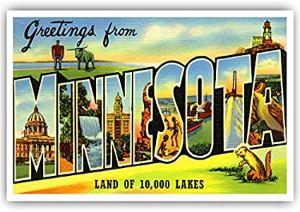 Marijuana Policy
Minnesota Marijuana Legalization Now in Effect [17]. Today is day two of legal marijuana in the Land of 10,000 Lakes. Legalization went into effect on August 1 after the legislature approved it earlier this year. The state is now the 23rd to have freed the weed.
Now, people 21 and over can possess and grow their own marijuana, although most retail sales are still months away. People can grow up to eight plants, though only four may be in flowering. The plants must be grown in an enclosed, locked space that is not open to public view, whether that's indoors or in a garden.
And they can possess up to two ounces of marijuana flower, eight grams of concentrate, and 800 milligrams of THC-containing edibles, such as gummies or seltzers.
Minnesota Tribe Launches First Legal Marijuana Sales in State [18]. The first legal marijuana sale in the state took place Tuesday on the Red Lake Reservation, with the first sale going to a tribal employee as journalists, tribal leaders, and more than a hundred lined up customers looked on.
The reservation's NativeCare dispensary is the only legal adult sales dispensary in the state. State officials have yet to establish a licensing system for recreational use sales, but because the reservation is sovereign native land, the shop there did not have to wait for the state to get its system up and running.
"We're proud to be the first," Red Lake Tribal Secretary Sam Strong said. "We're excited for people to come onto the reservation."
Medical Marijuana
South Dakota Effort to Repeal Medical Marijuana Launches [19]. Rural Butte County famer Travis Ismay has taken time off from harassing the local county commission over various issues, including a medical marijuana dispensary in the country to submit a proposed ballot initiative [20] that would repeal the state's medical marijuana program, outlaw the dispensaries currently in operation, and make all use and possession of marijuana a crime.
He faces an uphill battle. Voters in the state approved a medical marijuana program via a 2020 initiative that garnered 68.5 percent of the vote. The measure would need some 17,000 valid voter signatures by the first Tuesday next May to qualify for the 2024 ballot, and beyond Mr. Ismay, there is no sign of any organized campaign to get it done.
Harm Reduction
SAMHSA Invites Comments on Draft Harm Reduction Framework [21]. The National HIV/AIDS Strategy [22] calls for integrated programs to address the syndemic of HIV, STIs, viral hepatitis, and substance use and mental health disorders. This includes facilitating the linkage of HIV services to substance use disorder treatment, syringe services programs, and other evidence-based harm reduction programs.
The Substance Abuse and Mental Health Services Administration (SAMHSA) recently published its draft Harm Reduction Framework [23] and invites public comments via web form [24], no later than August 14, 2023 at 5:00pm ET. Further information about submitting comments here [23].