Another Republican files another border fentanyl bill, Seattle's mayor has a plan to deal with open-air drug use, and more.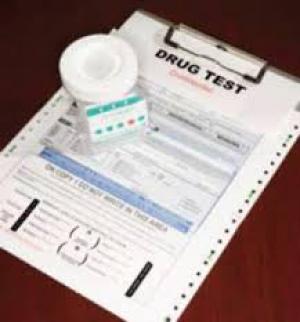 Marijuana Policy
Hickenlooper Reintroduces Bill to Prepare Federal Government for Marijuana Legalization [18]. Sen. John Hickenlooper (D-CO) recently reintroduced the Preparing Regulators Effectively for a Post-Prohibition Adult Use Regulated Environment (PREPARE) Act [19], a bill that directs the Attorney General to develop a framework for federal cannabis regulation. Though cannabis is currently illegal at the federal level, many states have followed Colorado's safe and legal model. The PREPARE Act establishes a federal commission, modeled after Colorado's regulatory commission, to advise the government on proper safeguards for federal cannabis legalization.
>"Colorado's is the model for a safe, well-regulated marijuana market," said Hickenlooper. "Let's build on that success with federal regulation."
The PREPARE Act-established federal commission would advise on the development of a federal regulatory framework modeled after state cannabis regulations, consider barriers and suggestions for regulating cannabis similar to alcohol, identify ways to remedy the disproportionate impact cannabis prohibition has had on minority, low-income, and veteran communities, and include representatives from relevant federal agencies and offices, individuals nominated by Senate and House leadership, industry representatives, and representatives of state and local governments.
Drug Policy
House Republican Files Bill to Confiscate Cartel Assets, Use Them to Pay for Border Wall [20]. Rep. Randy Feenstra (R-IA) has filed the Build the Wall and Fight Fentanyl Act [21], which would allow US authorities to seize the assets of Mexican drug cartels and use them to construct a wall at the southern border and to fight fentanyl.
The measure would establish two funds at the Treasury Department, the "Southern Border Wall Fulfillment Fund" and the "Combating the Fentanyl Epidemic Fund." Both funds would be run by the Department of Homeland Security.
"Criminal drug traffickers have smuggled enough fentanyl into our country to kill every man, woman, and child in the United States, and tragically, too many families know the pain of losing a loved one to this deadly crisis. We must fight fire with fire to protect our families, our children, and our communities," Feenstra said in a statement.
According to the DEA [22], however, the vast majority of drugs smuggled into the US from Mexico go through ports of entry, not unwalled portions of the border.
Seattle Mayor Unveils New Proposal to Fight Open-Air Drug Use [23]. Mayor Bruce Harrell (D) on Monday announced a new plan to cut down on open-air drug use in the city and increase access to addiction treatment. The plan will include guidance to police on when to make an arrest and make drug possession a gross misdemeanor, bringing the city into conformity with state law. The state's drug possession statute had to be redone after the state Supreme Court threw it out in the Blake case in 2021.
"What's the same is it adopts the state law that we call the post-Blake Fix, and under the post-Blake Fix, you may recall, the officers were required to give referrals before arrests were made," said Harrell. "The legislature came out with the fix. That's what's the same, is that we are adopting the state law. What's quite different is we went more specific on what an arrest looks like and what it should not look like. It also brings in the threat of harm standard, which makes it clear, that if people are a threat to others, if they are in an area where people are trying to catch the bus, or where they are trying to shop or bring their kids in a stroller, these areas need to be safe, and it gives us the ability to make arrests when they need to happen," said Mayor Harrell.
The plan also includes $27 million to invest in facilities, treatments and services to address the opioid crisis. The measure needs to be approved by city council members, which Harrell said he is confident will happen and before a two-week break at the end of the month.
Drug Testing
Illinois Governor Signs Bill to Limit Drug Testing of Parolees [24]. Gov. JB Pritzker (D) has signed into law a criminal justice reform bill, Senate Bill 423 [25], that limits drug testing of parolees, among other provisions.
"Today, I will sign legislation that focuses our Mandatory Supervised Release system on creating successful outcomes for those who were formerly incarcerated and improves the safety and peace of our communities," Pritzker said in a statement last Friday. "This legislation supports the reintegration of individuals into the community while lowering the possibility of recidivism, increasing public safety, and lowering taxpayer costs," he added.