A Georgia prosecutor's bid to seize a landlord's rural trailer beause a tenant got caught with meth gets thrown out of court, Colombia's president proposes buying up the coca crop, and more.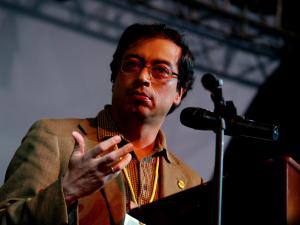 Opiates and Opioids
Two Fentanyl Bills Pass Senate as Part of Defense Spending Bill [18]. The Senate approved the must-pass National Defense Authorization Act (S.2226 [19]) late last week. Because of its must-pass nature, the bill was loaded with other measures sponsors sought to get through the Congress, including a pair of fentanyl-related bills.
Sponsored by Sen. Rick Scott (R-FL), the Eradicating Narcotic Drugs and Formulating Effective New Tools to Address National Yearly Losses of Life (END FENTANYL) Act [20] (S.206 [21]) would require the Commissioner of U.S. Customs and Border Protection (CBP) to regularly update its drug interdiction guidance. Currently, many CBP policies that outline drug interdiction practices are outdated and do not provide guidance on how to handle drugs such as fentanyl. Sponsored by Sen. Tim Scott (R-SC), the Fentanyl Eradication and Narcotics Deterrence (FEND) Off Fentanyl Act [22], which would require the President to sanction drug rings involved in international drug trafficking, including suppliers in China and cartels from Mexico.
Psychedelics
California Initiative Would Fund Psychedelic Research to Tune of $5 Billion [23]. A group calling itself TREAT California [24] has filed a proposed initiative for the 2024 ballot that would allocate $5 billion for a new state agency that would fund and promote psychedelic research with an eye toward accelerating the progress toward federal legalization of certain psychedelics, such as psilocybin and ibogaine.
The campaign is not led by magic mushroom fans but by seasoned initiative campaigners. They want to create an agency they are calling the Treatment, Research, Education, Access and Therapies (TREAT) Institute to identify opportunities for advancing science into the therapeutic potential of psychedelics to address serious mental health conditions like depression and addiction.
"The TREAT Institute will not be a typical government agency; it will be an innovative, effective, and lean organization that will provide a consistent, sustainable funding source," the text of the proposed constitutional amendment says. "TREAT California is not a direct decriminalization or legalization effort; and it is not an initiative driven by an elected official," it continues. "Rather, it is a path for citizens to authorize legislative change."
Meanwhile, another initiative campaign already underway seeks to put psilocybin legalization on the 2024 ballot. That campaign recently got approval from the state to begin signature gathering.
Asset Forfeiture
Georgia Prosecutor's Bid to Seize Landlord's Property over Tenant's Drug Possession Rejected [25]. An effort by the Ogeechee Circuit District Attorney's Office to seize the property of a landlord because of her tenant's arrest for drugs has gone up in flames. The tenant of a trailer and utility shed on a small rural property had been arrested on methamphetamine possession charges in January but has never been indicted or even had her case appear before a grand jury.
But prosecutors moved to seize the property through civil asset forfeiture even though the woman arrested was not the property owner. District Attorney Daphne Totten and ADA Barclay Black argued in the filing that the property is 'contraband and subject to forfeiture' because the property "was found in close proximity to the controlled substance, namely methamphetamine" and "was possessed, used, or available for use to facilitate a violation of the Georgia Controlled Substances Act."
The landlord responded that she was not privy to the criminal conduct, did not consent to the criminal conduct, did not know of the criminal conduct, could not have reasonably known that criminal conduct was going to occur, and thus the property should not be forfeited. The judge in the case agreed.
"No evidence was adduced at trial that Walker was privy to Keaveny's criminal conduct, consented to or had any knowledge of criminal conduct, had any reason to believe it would or was occurring, or derived any financial benefit from the conduct," Judge Roland Thompson wrote, dismissing the seizure request.
International
Colombia President Proposes Buying up Coca Crop to Use for Industrial Purposes [26]. With the country's rural coca economy in crisis because of years of overproduction, President Gustavo Petro has proposed buying up the crop and using it to make fertilizer. He also called for strategies to boost infrastructure development for the project.
"And that is done with research and technology [27] and the form has already been invented. The Government proposes at the national level in the regions with the highest production of coca leaf used in another way, to set up factories to buy that coca leaf and turn it into carbonless fertilizer, decarbonized fertilizer, or if we want another word, 'biofertilizers,' Petro said. "So, I propose to SENA [the National Training Institute] to see if with the Government we can put these industrial complexes of cooperatives, indigenous peoples and neighbors, in order to use the coca leaf in a different way, which is to produce fertilizer for food in Colombia, zero carbon. That is, in the conditions that are needed in the 21st Century," he added.