Singapore has executed one drug offender with another set for later this week, the Florida ACLU joins the fight for a marijuana legalization initiative, and more.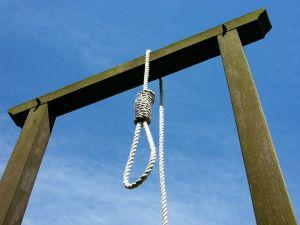 Marijuana Policy
Florida Supreme Court Grants AG's Request for More Time to Challenge Marijuana Legalization Initiative [19]. The state Supreme Court on Monday granted a request from Attorney General Ashley Moody (R) for more time to challenge a marijuana legalization initiative [20] from Smart & Safe Florida. She now has until August 2 to make her argument that the initiative does not meet state requirements to be on the November 2024 ballot.
Smart & Safe Florida opposed the seven-day extension, arguing instead for a two-day extension, but the Supreme Court gave Moody the whole seven days.
If the high court approves the initiative or fails to issue a ruling by April 1, 2024, would be set to appear on the November 2024 ballot. Since it takes the form of a constitutional amendment, it will need 60 percent of the vote to pass.
Florida ACLU Joins Fight Over Getting Marijuana Legalization Initiative on the Ballot [21]. The ACLU of Florida filed a brief on Monday backing the Smart & Safe Florida marijuana legalization initiative and calling out the state Supreme Court for the way it has handled ballot initiatives in recent years, turning the process into an "acrobatic exercise."
"The ACLU is arguing that the Supreme Court now has a history over the last several years in Florida of striking down these initiatives," ACLU attorney Will Cooper said. "If the Supreme Court really does want to let the people speak and get out of the business of striking these initiatives down and acted by the people of Florida, I think they certainly have a sufficient basis to let it stand," he added.
In the past five years, the Supreme Court has reviewed nine initiatives, striking down four of them, as well as refusing to review another initiative, effectively killing it. In the five year period before that, the high court reviewed seven initiatives and struck down none of them.
International
Peru's Surging Cocaine Trade is Overrunning Remote Indigenous Territories [22]. In Ucayali department, which is a lowland jungle region bordering Brazil, coca has arrived, and the trade is threatening the reserves of the isolated tribespeople who inhabit the area. It is an area largely bereft of state services, including an anemic state security apparatus, a situation that has created "an open door" for the drug trade, say drug experts and indigenous communities.
Coca production has expanded from the Valley of the Apurimac, Ene, and Mantaro Rivers (VRAEM) to far Ucayali, where land under cultivation has spiked nearly five-fold in the past five years. Nearly 35,000 acres of coca was grown on land belonging to some 295 native communities. Nationally, coca cultivation increased by 18 percent from 2021 to 2022.
"Ucayali has practically wide open borders and strategic positioning," said Frank Casas, an expert on Peru's drug trade. "Within the last three years, the region has become a high production area, and not only in terms of coca, but also in the production and commercialization of cocaine to international markets."
Singapore Hangs Drug Offender, Another Hanging Set for Friday [23]. Singapore authorities hanged a 56-year-old man, Mohammed Aziz Hussain, after he was sentenced to death in 2018 for trafficking less than two ounces of heroin. And it is set to hang a woman, Saridewi Djamani, 45, on Friday for trafficking slightly more than an ounce of heroin in 2018.
The local Transformative Justice Collective and international human rights groups called on the government to halt the pending execution and end the resort to the death penalty. It had been under a moratorium during the coronavirus pandemic, but has returned with a vengeance last year with 15 drug offenders executed since then.
"Singaporean authorities must immediately stop these blatant violations of the right to life in their obsessive enforcement of misguided drug policies," Adilur Rahman Khan, secretary-general of the International Federation of Human Rights, said in a statement.
A joint statement by Transformative Justice Collective and other groups noted that Law Minister K. Shanmugam reportedly acknowledged in a 2022 interview that Singapore's harsh policy on drugs has not led to the arrest of the so-called drug kingpins.
"Instead of disrupting drug cartels… the government of Singapore deliberately retains capital drug laws that, in practice, operate to punish low-level traffickers and couriers, who are typically recruited from marginalized groups with intersecting vulnerabilities," the statement said.