A Minnesota Native American reservation will have marijuana for sale on the first day of legalization (unlike most of the rest of the state), the US government quietly quits monitoring coca cultivation in Colombia, and more.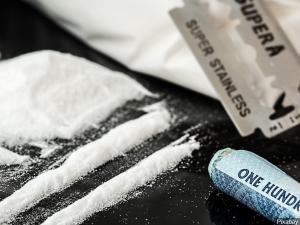 Marijuana Policy
Minnesota Tribe Will Have Pot Shop Open on Day One of Legalization [19]. The Red Lake Reservation already has an existing medical marijuana dispensary, and when marijuana legalization goes into effect on August 1, it will switch to adult-use recreational marijuana sales. For the vast majority of the state that is not sovereign Native American territory, adult-use sales are not expected until 2025, when the fledgling Office of Cannabis Management sets up a regulatory framework.
Under the state's new marijuana law, adults will be able to buy and possess up to two ounces in public. They will also be able to grow up to eight plants, with up to four of them in flowering state, and possess up to two pounds from their harvest.
DC Law Barring Employers from Punishing Most Workers for Marijuana Use Is Now in Effect [20]. A Washington, DC, law that bans most private employers from firing or otherwise punishing workers for off-duty marijuana use went into effect Thursday. Mayor Muriel Bowser signed the bill into law exactly a year ago, and it survived a 60-day congressional review period. The new expands employment protections enjoyed by government workers who use medical marijuana by covering workers of private businesses. Some categories of workers are excluded, such as those safety-sensitive positions in construction, police officers, and people whose jobs require a commercial drivers license or work with childcare and patients.
The law will "prohibit employers from firing, failing to hire, or taking other personnel actions against an individual for use of cannabis, participating in the medical cannabis program, or failure to pass an employer-required or requested cannabis drug test, unless the position is designated safety sensitive or for other enumerated reasons."
Foreign Policy
Biden Administration Halts Satellite Monitoring of Colombian Coca Crops [21]. Without explanation, the Biden administration has suspended satellite monitoring of coca crops in Colombia, a program the US has maintained for years. According to the State Department, the suspension is "temporary," but no timeline for resumption was given, nor was any reason for it articulated.
"We are constantly assessing the effectiveness of various counternarcotics efforts and make changes to our efforts as needed," a State Department spokesperson said. "We continue to work with the Government of Colombia on the monitoring of illicit coca crops."
The government of President Gustavo Petro has deemphasized coca crop eradication even as cocaine production in the country remains at record levels and is instead seeking to refocus law enforcement efforts away from the countryside and instead go after large scale traffickers and money launderers.
Congressional Republicans, some of whom have been calling for Colombia to be decertified for failing to cooperate in US anti-drug efforts, have said they are outraged by the move. "This is a gift to the Petro Administration," Florida Sen. Marco Rubio, the vice chairman of the Senate Select Committee on Intelligence and a senior member of the Committee on Foreign Relations, said in a statement to The Associated Press. "It's another example of the Biden Administration giving concessions to far-left governments in the region."
President Petro has pushed back, saying the US would be best served by dealing with the fentanyl crisis, as well as noting that nothing is forever. "Things change. The structure of drug consumption is changing for the worse, reducing [US] demand for cocaine, which is starting to flow to other parts of the planet."
International
Ghana Parliament Approves Medical Marijuana, Hemp Production [22]. The parliament has approved amending the Narcotics Control Commission law, clearing the way for cannabis cultivation for medicinal and industrial purposes. The Ministry of the Interior has been given the responsibility for regulating the nascent industry.