It looks like there will be no medical marijuana for North Carolina this year, Minnesota's program adds 19 new qualifying conditions to its already lengthy list, and more.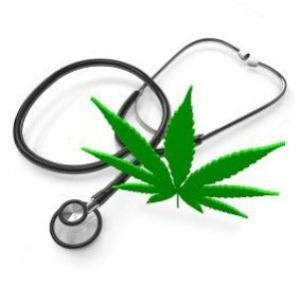 Florida
Florida Governor Signs Bill Okaying Telehealth for Medical Marijuana [14]. Gov. Ron DeSantis (R) has quietly signed into law a measure allowing the use of telehealth to renew medical marijuana recommendations, House Bill 387 [15]. To obtain a medical marijuana patient card, however, an in-patient examination by a physician is still required.
Minnesota
Minnesota Adds 19 New Qualifying Conditions, Waives Fees for Patients [16]. Irritable bowel syndrome and obsessive-compulsive disorder are among the 19 different medical conditions just added to the state's very lengthy list [17] of qualifying conditions for medical marijuana. That went into effect July 1.
Also in effect as of July 1 is the waiving of registration fees for patients. Until now, it cost $200 a year. And patients can now be certified by a health practitioner, expanding the number of medical personnel who can make recommendations.
"They will enter that into our patient registry and then you are sent a link to go ahead and register for the medical cannabis program," said Office of Medical Cannabis Director Chris Tholkes. "As of July 1st, there is no longer an annual fee of 200 dollars. It's now zero to participate in our program."
New York
New York Town Must Pay $200,000 After Firing Medical Marijuana Patient [18]. The city of Amsterdam must pay almost $200,000 to a city worker fired after failing a drug screening for marijuana. A jury found that the city discriminated against Thomas Apholz, a wastewater treatment plant worker who was first suspended and then fired after the drug test.
The state legalized medical marijuana in 2014. State law grants registered medical marijuana patients disability status, which gives protection from employment discrimination for using medical marijuana.
After he was fired, he filed suit in state Supreme Court in Montgomery County, alleging unlawful employment discrimination and failure to accommodate his disability as required by the New York Humans Rights Law. And now he has won.
North Carolina
North Carolina Medical Marijuana Bill Probably Dead for This Year [19]. Legislation that would legalize medical marijuana in the state is probably dead for the rest of this year's legislative session, House Speaker Tim Moore (R) said Tuesday. The Senate had passed a medical marijuana bill, Senate Bill 3 [20], four months ago, but other than a single committee hearing, it has languished in the House.
Moore said he agreed with the assessment of House Majority Leader John Bell (R) that there was not enough support in the Republican caucus for the bill to advance further. The GOP caucus has a rule that a majority of its members must be willing to vote for a bill on the House floor for it to get heard, even if the measure could pass with support from Democrats.
Complying with the rule "would require a number of House members who've taken a position of 'no' to literally switch their position to want to vote for it, and I just don't see that happening," Moore said.
Pennsylvania
Pennsylvania Bill to Allow Medical Marijuana for Any Condition Advances [21]. A bill that would loosen up the state's medical marijuana program, most notably by eliminating the requirement that a patient have a specified medical condition to qualify for its use, has passed the Senate Law & Justice Committee on a 10-1 vote.
Senate Bill 835 [22] would also eliminate the expiration date on medical marijuana cards, allow medical marijuana to be sold in edible form, and give independent medical marijuana growers and processors additional retail dispensary permits.
The committee also passed Senate Bill 538 [23], which also allows for medical marijuana edibles, as well as vaping, and Senate Bill 773 [24], which also allows new licenses for growers and processors. All three bills now head for a Senate floor vote.