North Carolina will go another year without approving medical marijuana, San Francisco gets $1 million in state funding to do mobile drug checking, and more.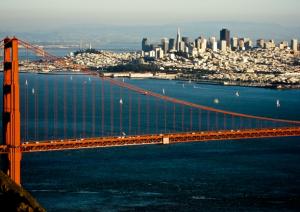 Marijuana Policy
Rhode Island Marijuana Shop Sues State over Labor Union Requirement [19]. Greenleaf Compassionate Care Center in Portsmouth, which has operated as a medical marijuana dispensary since 2013, has filed a lawsuit against the state, charging that its adult-use legalization law's requirement that pot retailers sign labor agreements with "bona fide labor organizations" is unfair and "oppressive."
Greenleaf's CEO, Seth Bock, said once the law was passed, he lost leverage in labor negotiations: "You either meet their demands and obtain a peace agreement or you go out of business under Rhode Island law," he said.
The lawsuit seeks to have the labor agreement requirement declared unconstitutional and for a collective bargaining agreement he was negotiating that included a $1,000 bonus for employees to be nullified. Greenleaf employees had voted to join the United Food and Commercial Workers Local 328 in 2021 but had not completed the agreement when the adult-use law came into effect.
Advocacy group Reclaim Rhode Island, which was among groups lobbying for the union requirement, called the lawsuit "absurd."
"It seems absurd to me that the owner of a cannabis dispensary benefiting from a highly regulated, limited-supply cannabis license is objecting to a law simply because it ensures that their workers receive good wages, dignity on the job and the protection of the union," Reclaim Rhode Island organizer Daniel Denvir said.
Medical Marijuana
North Carolina Medical Marijuana Bill Probably Dead for This Year [20]. Legislation that would legalize medical marijuana in the state is probably dead for the rest of this year's legislative session, House Speaker Tim Moore (R) said Tuesday. The Senate had passed a medical marijuana bill, Senate Bill 3 [21], four months ago, but other than a single committee hearing, it has languished in the House.
Moore said he agreed with the assessment of House Majority Leader John Bell (R) that there was not enough support in the Republican caucus for the bill to advance further. The GOP caucus has a rule that a majority of its members must be willing to vote for a bill on the House floor for it to get heard, even if the measure could pass with support from Democrats.
Complying with the rule "would require a number of House members who've taken a position of 'no' to literally switch their position to want to vote for it, and I just don't see that happening," Moore said.
Harm Reduction
San Francisco Gets $1 Million in State Funding to Expand Drug Checking Program [22]. Gov. Gavin Newsome (D) has approved $1 million in new state funding to expand San Francisco's drug checking program, which aims to reduce drug overdoses from illicit drugs. This comes after the state granted the city $60 million to buy and stock the opioid overdose reversal drug naloxone, another harm reduction move to cut the state's overdose toll. The new money will go to the city Department of Public Health to fund four mobile drug checking units.
"This generous grant will enable San Francisco to significantly expand access to no-questions-asked drug checking services for recreational users of all drugs -- and it will save lives," said San Francisco Supervisor Matt Dorsey.
International
Mexican State Capital Besieged by Thousands of Protestors After Arrests of Two Cartel Leaders [23]. Supporters of a local cartel in Chilpancingo, the capital of the south-central state of Guerrero besieged government buildings, battled with police and national guard troops, took government employees hostage, and crashed an armored vehicle through the gates of the state legislature.
The unrest came after state police arrested two leaders of the criminal gang Los Ardillos (the Squirrels) and indicted them Monday on drugs and weapons charges. That triggered a massive march by residents of villages on the outskirts of the city of 300,000. It took more than 24 hours for the state government to defuse the violence by promising future public works. Protestors then released 13 state police officers, national guard soldiers, and civilian government employees and ended their blockade of the toll road from Mexico City to Acapulco, which sits on Guerrero's Pacific Coast.
"Today criminals don't benefit only from a frightening arsenal, but a terrifying capacity to bring people into the streets and confront security forces," said the left-wing daily La Jornada in an editorial [24]. The Mexico City newspaper said state and federal authorities had ignored the problems of the impoverished state, allowing crime groups to "create a social base."
"What was different about this was the scope of the whole thing," said Falko Ernst, Mexico analyst for the International Crisis Group. The protesters "took over not just a whole city, government installations and a major highway in Mexico, but they also took public officials hostage."