Oregon's most populous county backs away from a widely criticized harm reduction program, California pot companies tied to fake labor unions could lose their licenses, and more.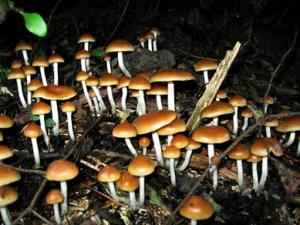 Marijuana Policy
California Pot Companies Tied to Fake Unions Could Lose Their Licenses [16]. In a bid to evade state law that requires marijuana businesses to sign a "labor peace" agreement with a "bona fide" labor union, at least a dozen marijuana businesses signed agreements with a bogus "labor union." Now, they stand to lose their licenses. Those businesses have not yet been named.
Who has been named is a group calling itself Professional Technical Union Local 33 (ProTech), which the state Agricultural Labor Relations Board (ALRB) last Thursday designated as "not a bona fide labor organization." A bona fide labor organization demonstrates "a sincere and good faith intent to organize and represent employees as a collective bargaining representative, including the capacity or ability to do so," the ALRB wrote in its ruling. ProTech failed "to respond to basic inquiries," such as providing information on membership and organization, suggesting "impropriety," the ALRB added.
After the ALRB ruling last week, the Department of Cannabis Control on Monday issued a bulletin warning marijuana businesses that "any labor peace agreements entered into by licensees with (ProTech) are null and void" and any "(l)icensees who have entered into a labor peace agreement with (ProTech) will be notified that they are out of compliance with licensure requirements."
The ALRB said that, according to ProTech president Joe Senense, ProTech has signed between "20 and 100" labor peace agreement with state marijuana businesses.
Psychedelics
Massachusetts Therapeutic Psychedelic Initiative In the Works [17]. A newly formed group calling itself Massachusetts for Mental Health Options has quietly submitted initial documents to the state Office of Campaign and Political Finance in a bid to put a therapeutic psychedelic initiative on the 2024 ballot.
An organization statement the group filed last week says its purpose is to "expand mental health treatment options in Massachusetts by providing new pathways to access natural psychedelic medicine therapy." The filing adds that the initiative would focus on "creating access to natural psychedelic medicine therapy and removing criminal penalties for personal possession of these medicines."
The effort appears to be backed by New Approach PAC, which played a major role in getting psychedelic initiatives on the ballot in Colorado and Oregon in 2022. At the Psychedelic Science conference in Denver last month, David Bronner of Dr. Bronner's Magic Soaps, a major contributor to New Approach PAC, said he was supporting reform efforts in Massachusetts, as well as Arizona.
The state already has active psychedelic reform groups that have waged successful campaigns to decriminalize psychedelics is six localities, and there are murmurs that New Approach PAC needs to be consulting with them. Bronner said initiative backers are trying to do that.
"Conversations are happening in all directions to see if it is viable, and if so the policy will reflect input from all stakeholders and iterate / learn from / improve on CO, on both decrim and regulated access, within Mass's single issue constraints," he said, referring to a rule that says ballot initiatives in the state must only cover a single subject.
Those conversations need to happen quickly. The deadline to submit an initiative petition is August 3.
Harm Reduction
Oregon's Multnomah County Suspends Distribution of Drug Paraphernalia in Wake of Backlash [18]. The county, home to Portland, has suspended a harm reduction program that handed out drug paraphernalia, such as crack pipes, tin foil, and straw following intense criticism. County Chair Jessica Vega Pederson said the health department had proceeded with the program without "proper implementation protocols."
"In that light, I am suspending the program pending further analysis," she said in a statement. "My focus has been on saving lives. We've seen overdose deaths from fentanyl increase 8-fold since 2019, from 26 deaths to 209 deaths in 2022."
The health department said it will continue to push for the program: "For the time being, our focus will be on expanding our legal analysis to deepen our confidence and assurance in the scope of our operations. Additionally, we are collaborating with the chair's office and the full board of county commissioners to establish resources and communications to support the public's understanding of the roles of harm reduction in our communities," Multnomah County Health Communications Coordinator Sarah Dean said.
The policy faced opposition from the time it was announced, with Portland Mayor Ted Wheeler calling it "deeply misguided" and saying it encourages "illegal drug use." And the county buckled under the pressure.