Virginia's GOP governor indicates he is not interested in legal marijuana sales, a New York city has to pay for firing a medical marijuana patient, and more.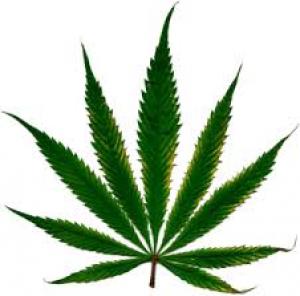 Marijuana Policy
Pennsylvania Poll Has Declining but Still Majority Support for Marijuana Legalization [16]. A new poll from the Muhlenberg College Public Health Program has support for marijuana legalization at 50 percent, but that number also marks the a decline in support for legalization. Support peaked at 58 percent in 2021 and dropped to 56 percent in 2022. But the survey also has a relatively high margin of error, +/- 6 percentage points, meaning the drop could be a polling artifact instead of revealing a true decline.
The poll comes on the heels of the announcement last week that a bipartisan pair of state senators have introduced a marijuana legalization bill, Senate Bill 846 [17].
Virginia's GOP Governor Says No to Legal Marijuana Sales [18]. In 2021, Democratic lawmakers approved marijuana legalization but failed to reach an agreement on a legal marketplace, deferring resolution of the issue to the next legislative session. But that session flipped control of the legislature and the governorship to Republicans, who are much less interested in legalizing sales.
Now, the administration of Gov. Glenn Youngkin (R) has given its clearest indication yet that he is not interested in getting a retail market up and running. "Governor Youngkin has stated that he is not interested in any further moves towards legalization of adult recreational use marijuana," Joseph Guthrie, Youngkin's commissioner of the Department of Agriculture and Consumer Safety, said during a recent state meeting on marijuana.
Medical Marijuana
Minnesota Adds 19 New Qualifying Conditions, Waives Fees for Patients [19]. Irritable bowel syndrome and obsessive-compulsive disorder are among the 19 different medical conditions just added to the state's very lengthy list [20] of qualifying conditions for medical marijuana. That went into effect July 1.
Also in effect as of July 1 is the waiving of registration fees for patients. Until now, it cost $200 a year. And patients can now be certified by a health practitioner, expanding the number of medical personnel who can make recommendations.
"They will enter that into our patient registry and then you are sent a link to go ahead and register for the medical cannabis program," said Office of Medical Cannabis Director Chris Tholkes. "As of July 1st, there is no longer an annual fee of 200 dollars. It's now zero to participate in our program."
New York Town Must Pay $200,000 After Firing Medical Marijuana Patient [21]. The city of Amsterdam must pay almost $200,000 to a city worker fired after failing a drug screening for marijuana. A jury found that the city discriminated against Thomas Apholz, a wastewater treatment plant worker who was first suspended and then fired after the drug test.
The state legalized medical marijuana in 2014. State law grants registered medical marijuana patients disability status, which gives protection from employment discrimination for using medical marijuana.
After he was fired, he filed suit in state Supreme Court in Montgomery County, alleging unlawful employment discrimination and failure to accommodate his disability as required by the New York Humans Rights Law. And now he has won.