We have a pair of Customs and Border Patrol miscreants this week, and more. Let's get to it: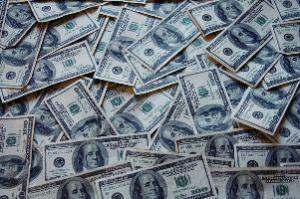 In Indiantown, Florida,
a prison guard at the local federal prison was arrested June 27
[10]
for peddling pills inside the walls. Guard Tamara Riche went down in a sting where she delivered what she thought was MDMA to a prisoner with whom she was having a romantic relationship. She is charged with the sale and distribution of narcotics.
In San Diego, a US Customs and Border Protection (CBP) officer was arrested Monday [11] for taking bribes to allow vehicles carrying fentanyl, meth, and other drugs into the country. Officer Leonard Darnell George. He is one of seven people charged with conspiring to import cocaine, fentanyl, heroin, and meth into the country. George's charges include receiving bribes, conspiracy to import controlled substances, conspiracy to distribute controlled substances and possession of a firearm in a drug crime. If convicted, he could face up to life in prison.
In McAllen, Texas, a former US Customs and Border Patrol officer was convicted June 27 [12] on drug smuggling charges. Juan Posas Jr., 51, got caught with 20 pounds of cocaine he picked up in Weslaco, Texas, and authorities had recordings of him helping to plan the smuggling attempt. He claimed he thought he was getting a box fruit and never looked in the box, but the jury did not buy that, convicting him of trafficking cocaine and conspiracy to do so. He's looking at a mandatory minimum 10-year sentence and up to life.