Oklahoma medical marijuana operators don't like the state's new fee structure, and more.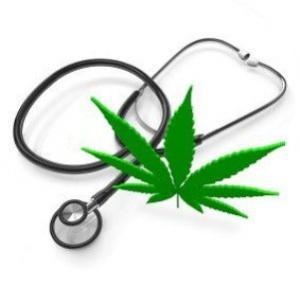 Florida
Florida Governor Signs Bill Barring Medical Marijuana at Sober Living Facilities [12]. Gov. Ron DeSantis (R) has signed into law Senate Bill 210 [13], which bars sober living facilities from allowing residents to use or possess medical marijuana, even if that use is medically authorized. The law does not apply to any other doctor-approved drugs. Now, people seeking licenses to run recovery residences will need to certify that they don't allow the use of marijuana, "which includes marijuana that has been certified by a qualified physician for medical use."
He also signed Senate Bill 1676 [14], which bars the sale of smokeless hemp products such as "snuff, chewing gum, and other smokeless products) to people under 21. Previously, hemp regulations only barred the sale of smokable hemp products to people under 21.
Oklahoma
Oklahoma Medical Marijuana Regulators Sued over New Fees [15]. Several medical marijuana businesses have filed a lawsuit against the Oklahoma Medical Marijuana Authority (OMMA) over a new law that will increase fees for marijuana businesses. Legislators passed a package of bills designed to reign in the state's Wild West medical marijuana scene and eliminate "bad actors," including House Bill2179 [16], which it broadens licensing requirements for medical marijuana dispensaries, commercial growers, and processors. In effect since last month, the bill mandated new fees ranging from $2,500 to $50,000, based on a tiered fee schedule.
Plaintiffs argue that while lawmakers aimed to weed out illegal grow operations, the new fees will only hurt legitimate businesses. "The state is hitting the good guys and it's only helping the bad guys," said plaintiff Jed Green.
The lawsuit charges that the fee increases are unconstitutional under state law because it passed with less than three-quarters majority support, which is required for any tax increases. It also notes that the bill passed during the last five days of the legislative session, even though the state constitution says revenue-related bills cannot be passed during that period.