A bill in play in Guam would end the ban on SNAP benefits for drug felons, Ukraine's president calls for the legalization of medical marijuana, and more.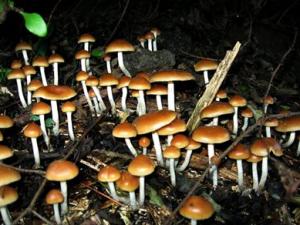 Marijuana Policy
Legalize America Becomes First Federal Marijuana Super PAC [18]. Legalize America [19] became the nation's first Super PAC devoted to reforming cannabis laws across the United States with its June 28 launch. The independent expenditure organization, created with support from leading US regulated cannabis companies, will work to raise the profile of cannabis as a national issue in the 2024 election and beyond.
"Legalize America is committed to ending cannabis prohibition and advancing expungement efforts and responsible use" said Legalize America Chair Matt Harrell of Curaleaf. "We will use all available tools -- including scorecards, endorsements and targeted independent expenditure campaigns -- to advance cannabis reform, with the goal of creating a prosperous and equitable cannabis industry."
Legalize America will partner with high-profile public figures and brands to raise funds to advance its reform agenda. The group will also explore working with industry partners to enable customers at regulated cannabis dispensaries to directly support the campaign through "round up" donations.
Drug Policy
Guam Bill Would End Ban on SNAP Benefits for Drug Offenders [20]. Every state and national territory except for Guam and South Carolina have opted out of a punitive 1990s drug law that banned drug felons from food assistance programs such as the Supplemental Nutritional Assistance Program (SNAP), and now, Guam could be the next to opt-out. Sen. Will Parkinson has filed a bill to do just that.
"More often than not, people coming out of our prison system need some form of assistance to adjust back into society. SNAP and TAMP provide basic food assistance to those who could not otherwise afford it," the first-time policymaker said. "We have also seen how natural disasters like Typhoon Mawar have made it increasingly difficult for our people to buy necessities like food with the Disaster SNAP program currently ongoing. Thousands of people every day are lining up for assistance and those with former drug felonies should be allowed to line up with them."
The bill was approved Tuesday for a third and final reading -- yet to be scheduled -- but only after it was amended to require that drug felons receiving the benefits be subject to regular drug testing.
Portland, Oregon, Mayor Backtracks on Plan to Criminalize Public Drug use [21]. Mayor Ted Wheeler (D) has reversed course on his plan to criminalize public drug use, acknowledging that it would have run afoul of a state law that says "a political subdivision in this state shall not adopt or enforce any local law or regulation" that makes "using cannabis or controlled substances in public" a crime.
Wheeler's plan to criminalize public drug use also contradicted the voter-approved Measure 110 drug decriminalization law, which treats possession of small amounts of drugs as a civil violation -- not a criminal offense. He said he had hoped he had found "a loophole" in Measure 110 by going after drug use instead of possession.
"Use of illicit drugs in public spaces -- especially dangerous and highly deadly substances like fentanyl -- create significant public safety and public health issues in Portland," Wheeler said Tuesday. "While Measure 110 has challenged the way cities across the state address drug use, I believe the City of Portland has an obligation to do what we can to protect our community now."
Now, Wheeler is counting on Gov. Tina Kotek (D) to sign into law a bill that would make possession of more than a gram or more than five pills of any substance containing fentanyl a Class A misdemeanor. That legislation, House Bill 2645 [22], has already passed the legislature.
Psychedelics
California Psychedelic Legalization Bill Advances in Assembly [23]. A bill to legalize the use and possession of small amounts of certain psychedelics, Senate Bill 58 [24], has already passed the Senate and on Tuesday, it was approved by the Assembly Public Safety Committee on a 5-2 vote. It now goes to the Assembly Health Committee before heading for an Assembly floor vote.
The bill was amended by the committee to delay implementation of the legalization of facilitated use of psychedelics until a regulated framework for that activity is developed, and Wiener said he will work with the Health Committee to "flesh out requirements" in that regard.
The bill would legalize the "possession, preparation, obtaining, transfer, as specified, or transportation of" specific amounts of psilocybin, psilocyn, DMT, ibogaine and mescaline for personal or facilitated use. Non-plant-based psychedelics, such as LSD and MDMA, are not covered by the bill.
International
President Volodymyr Zelenskyy has called for medical marijuana to be legalized. "In particular, we must finally fairly legalize cannabis-based medicine for everyone who needs it. Relevant scientific research and controlled Ukrainian production," he said.
The Ministry of Health reported last summer that the Cabinet of Ministers supported a draft medical marijuana law. With the president and the cabinet behind it, the legislature should act on it relatively quickly.