A pair of senators file a bill to allow Mexican troops to be trained by the US military to fight drug cartels, the FDA issues its first draft guidance on psychedelics, and more.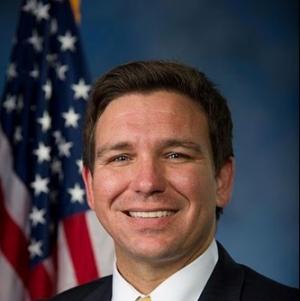 Marijuana Policy
Federal Ban on DC Weed Sales Advancing Again in This Congress [18]. A Fiscal Year 2024 spending bill that includes a ban on legal marijuana sales within the District of Columbia advanced in Congress last week. The spending bill was approved last Thursday by the House Appropriations Financial Services and General Government Subcommittee. The ban on DC weed sales was included as a rider to the spending bill, a move Rep. Eleanor Holmes Norton (D-DC) denounced as "outrageous."
DC voters approved marijuana legalization in 2014, but Rep. Andy Harris (R-MD) has used riders ever since to block the District from allowing sales by barring the use of any federal funds to do so. The riders survived even when Democrats controlled the House and now, under Republican control of the House, is included in the base spending bill.
Ron DeSantis Says He Would Not Decriminalize Marijuana if Elected President [19]. President Ron DeSantis would not decriminalize marijuana, Republican presidential candidate Ron DeSantis said at a campaign event last Thursday. DeSantis was responding to a question from a person representing wounded veterans who asked him to "please" decriminalize the plant.
"I don't think we would do that," DeSantis responded, then pointed to Florida'' medical marijuana program, saying it "actually allowed access" for veterans to use marijuana, but that it was "controversial because obviously there's some people that abuse it and are using it recreationally."
He also made familiar claims about marijuana potency and repeated unfounded assertions that marijuana is being adulterated by other drugs such as fentanyl.
Psychedelics
FDA Issues First Draft Guidance on Clinical Trials with Psychedelic Drugs [20]. The US Food and Drug Administration last Friday published a new draft guidance [21] to highlight fundamental considerations to researchers investigating the use of psychedelic drugs for potential treatment of medical conditions, including psychiatric or substance use disorders. This is the first FDA draft guidance that presents considerations to industry for designing clinical trials for psychedelic drugs.
There has been growing interest in the therapeutic potential of psychedelic drugs in recent years. They are being evaluated for use in the potential treatment of conditions such as depression, post-traumatic stress disorder, substance use disorders and other conditions. However, designing clinical studies to evaluate the safety and effectiveness of these compounds presents a number of unique challenges that require careful consideration.
The purpose of the draft guidance is to advise researchers on study design and other considerations as they develop medications that contain psychedelics. Within the draft guidance, the term psychedelics refers to "classic psychedelics," typically understood to be drugs such as psilocybin and lysergic acid diethylamide (LSD) that act on the brain's serotonin system, as well as "entactogens" or "empathogens" such as methylenedioxymethamphetamine (MDMA).
Foreign Policy
Cornyn, King Introduce Bill to Increase US-Mexico Military Cooperation to Combat Cartels [22]. US Senators John Cornyn (R-TX) and Angus King (I-ME) introduced the Partnership for Advancing Regional Training and Narcotics Enforcement Response Strategies (PARTNERS) Act, which would allow the Department of Defense (DoD) to train Mexican military forces in the United States to combat cartels in Mexico.
The PARTNERS Act would create a military-to-military pilot program through the DoD to bring Mexican military forces to the US to receive tactical training that they can employ in Mexico to counter transnational criminal organizations (TCO), including cartels, weapons dealers, drug traffickers, and human smugglers.
(This article was prepared by StoptheDrugWar.org's 501(c)(4) lobbying nonprofit, the Drug Reform Coordination Network, which also pays the cost of maintaining this website. DRCNet Foundation takes no positions on candidates for public office, in compliance with section 501(c)(3) of the Internal Revenue Code and does not pay for reporting that could be interpreted or misinterpreted as doing so.)